When searching for the best winter getaways from D.C., look no further than Chestertown, MD! Located along the Eastern Shore of Maryland, this historic town offers the relaxing escape that you've been dreaming about. Come sample delicious seasonal wines, partake in the holiday festivities, and warm up beside the fire at Brampton Inn. Are you ready to experience lower rates and fewer crowds? Here's why Chestertown is the ideal choice for your winter break!
How Far Is It From Washington, D.C. to Chestertown?
If you're looking for a getaway that is just a short drive from your home, you're in luck! Chestertown is only 77.5 miles from D.C., and traveling here is easy! It takes approximately 1 ½ hours to drive from D.C. to Chestertown via US 50 East. You'll pass many interesting stops along the way, including Annapolis, Kent Island, and Washington College. Enjoy the scenic views along the way!
Chestertown, MD: The Ultimate Winter Getaway
There are so many reasons to love Chestertown during the colder months. When it snows, the Eastern Shore of Maryland transforms into a winter wonderland just waiting to be explored! Enjoy snowshoeing through glittering landscapes, take a stroll around Washington College, or browse the charming boutiques and restaurants downtown. Winter also welcomes oyster season along the Eastern Shore of Maryland, and you can sample some for yourself right here at Brampton Inn. Beginning in December, we will be offering fresh oysters on the half-shell as well as other treats during our Tea Time and Social Hour!
If you're visiting Chestertown during the holidays, you're in for a very special treat. One of the most anticipated events of the year is A Dickens of a Christmas! Held each December, this festive extravaganza includes Victorian-themed food and entertainment, carriage rides, street performers, live music, dancing, art, shopping, and a festival of trees. And you definitely won't want to miss out Annie: The Musical, held at The Garfield Center for the Arts. Held from November 22nd – December 8th, 2019, this brilliant performance is sure to get you in the holiday spirit! 
Book Your Stay at Brampton Inn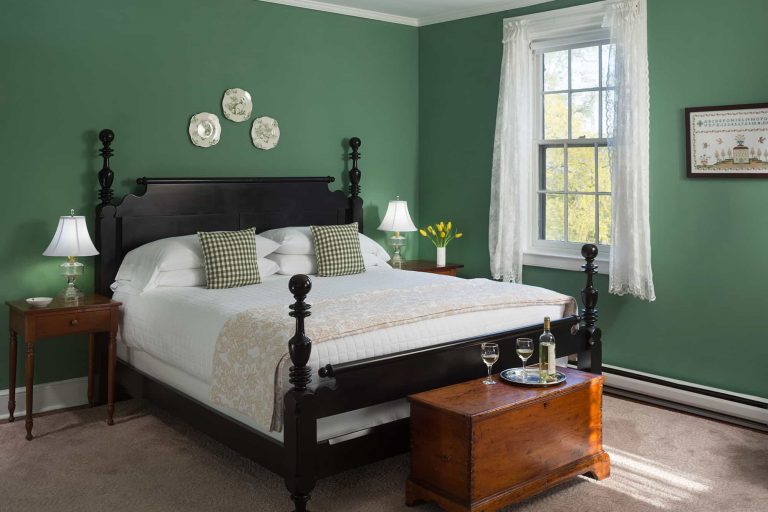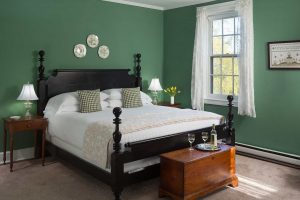 Of course, you can experience the best winter getaways from D.C. when you book your stay at Brampton Inn! Our romantic Eastern Shore of Maryland bed and breakfast has everything you need for a relaxing escape. Come cozy up next to the fire, snuggle up in your luxurious guest room or cottage, and enjoy a delicious complimentary breakfast each morning. Plus, all of the best restaurants, shops, and attractions are just minutes away from the inn!
Each of our accommodations features top-notch amenities to ensure that your stay is a comfortable one. Every one of them includes either a gas or wood-burning fireplace to keep you warm during the cold months. For a truly memorable getaway, we recommend booking a stay in The Apartment in the Woods. With its own entrance, a modern kitchen, and contemporary ambiance, our newest accommodation will sweep you off your feet! Check our availability and book your stay today!
Book Now