An Award Winning Eastern Shore Inn
The Best Place to Stay in Chestertown



THE ABC'S OF THE BRAMPTON BED AND BREAKFAST INN: AUTHENTICITY – BEAUTY – COMFORT – SERVICE
Pastoral Pleasures
ArlingtonMagazine.com
"….the  inn's outdoor spaces to include an expansive pergola-covered deck, a terrace overlooking the grounds for alfresco dining, and a beautifully landscaped circular patio with a large firepit surrounded by Adirondack rockers."
---
Visit a Colonial Time Capsule Surrounded by Natural Beauty
Select Registry's Inn Scene
"The Brampton Inn is a stately brick structure situated on 35 acres of gardens, meadows, and forest populated by a wide range of birds and other wildlife—all accessible by a network of walking trails."
---
10 Great Inns and Bed-and-Breakfasts Around the Chesapeake Bay
Washingtonian
"For Romantics: The Brampton Inn…Among the cottages, you can find the proper amorous accoutrements—two-person hammocks, porch swings, a wood-burning fireplace, and outdoor Japanese-style soaking tubs."
---
Brampton Inn
Huffington Post
"The cottages offer unparalleled privacy and romance, each having their own whirlpool bath, while the Plantation rooms in the main house offer guests the feeling of stepping back in time with its elegant architectural details."
---
Where to Stay in Chestertown, Maryland
Garden & Gun
"The Brampton Inn's deep porch oozes charm."
---
Food Culture of the South
The Local Palate
"The antebellum construction that makes up the bulk of the Brampton is peaceful, even romantic, with huge porches, quiet reading rooms and libraries meant for losing track of time, and hushed passage ways and stairwells where you might, every once in a while, come across another guest."
---
The Best B&B Getaways: Brampton Inn
Philadelphia Magazine
"…you will find yourself in a state of romantic sugar shock upon settling into the Brampton Inn's new Mulberry Cottage, a cozy suite so secluded you could (if inclined) run naked through the garden in utter privacy."
---
A "Proposal" Room with a View
Washingtonian Magazine
"So many engagements take place at the Brampton Inn that owners created a proposal room with a 360-degree view of the inn's 25 acres. The inn or groom-to-be provides a romantic CD, innkeepers scatter silk rose petals, and champagne and chocolates await."
---
Romantic Seclusion: Brampton Inn
Washingtonian Magazine
"There are so many biscotti and crisps and scones and teacakes on offer during afternoon tea in the dining room that Brampton Inn guests may not notice the fire roaring just behind them. No matter, as fireplaces in all the guest rooms let you bask in your own warm glow."
Brampton Inn: a cozy fairytale
Chesapeakebaywedding.com
"Hand-raised chickens named after the staff, a cat named Squeaky who is in every wedding, and a cottage that used to be a smokehouse are just a few of the charming details that make the Brampton Inn in Chestertown a picturesque getaway and event venue on the Mid-Shore."
---
Room for Romance
Philadelphia Magazine
"An art of service; Breakfast at Brampton went far beyond sensible eating: We tried juices, fruits, muffins, tomato-and-goat-cheese omelet, sage sausage, and everything else posted on the day's menu outside the dining room."
---
Chestertown's Brampton Inn Sets the Perfect Mood for Lovers
Baltimore Sun
"The Greek Italianate Revival manor house is a stunning – and massive – antebellum dwelling. Everything about it is writ large: the wraparound porch and, inside, a carved three-story staircase flanked by an enormous parlor and a dining area set with individual tables. And that was before I saw the rooms: huge."
---
Stay List
National Geographic Traveler
"Oodles of walnut woodwork: doors, windows, stair balustrade. Afternoon tea. Jams made with fruit from the organic garden. When it's time to get out and about there are Brampton-developed biking tours."
---
Away From it All
Chesapeake Life Magazine
"The Brampton Inn specializes in seclusion…Amid twenty acres of woods and meadows located about a mile outside Chestertown, the Brampton Inn combines Eastern Shore plantation gentility —wide porches, a book-lined parlor, unusually large guestrooms furnished with custom-made antique reproductions—with twenty-first-century amenities. It's not exactly a place to get away from it all; it's a place to get away from all the bad stuff.
---
You'll Love: Natural Beauty, Romantic Setting, Pampering and Privacy
The Local Palate, Food Culture of the South
---
Island Hop Around Maryland's Eastern Shore
New York Magazine
"Seven rooms in the old mansion and six separate cottages all feature southern touches like flower prints and four-poster beds, while the Fairy Hill duplex suite offers a wood-burning fireplace in the sitting room and a whirlpool tub."
---
Chestertown, Maryland
Baltimore Sun
"Everything about it is writ large: the wraparound porch and, inside, a carved three-story staircase flanked by an enormous parlor and a dining area set with individual tables. Brampton, listed on the National Register of Historic Places, sits on 25 wooded acres."
---
Time Traveling in Chestertown
Home & Design Magazine
"If driving appeals, the Brampton Bed and Breakfast Inn, a mile outside town boasts private cottages and wood-burning fireplaces in many rooms. You'll also enjoy a full breakfast, freshly baked cookies, and afternoon tea."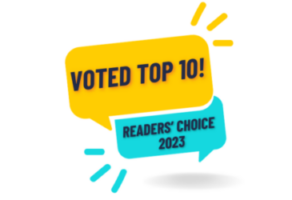 Annual Readers' Choice Award for 10 bed and breakfasts across the US that provide unforgettable stays.

Every year the Editors of WhereToElope.com collect a list of the best places to elope as chosen by their readers. We are proud to be once again named one of the Best Places to Elope for 2021.

Voted the Best B&B in the Kent County News Readers' Choice Awards
Thank you to the readers of Kent County News for voting for the Brampton Inn as the best bed and breakfast in the county for three years in a row; 2021, 2022 and 2023!

2019 VacationIdea lists Brampton Bed & Breakfast Inn in 22 Best Resorts, Hotels & Inns in Maryland in second place.

2019 Reader's Digest names Brampton Bed & Breakfast Inn the "Most Charming Bed and Breakfast" in Maryland.

2018 US News & World Report names Brampton Bed & Breakfast Inn one of the "30 Most Charming Bed and Breakfast in the US".

2012 Best of Bedandbreakfast.com lists Brampton Bed & Breakfast Inn as one of the Top 10 B&Bs with the best bathrooms. Seriously, come experience one of the best place to stay in Chestertown, MD.

2010 Tripadvisor lists Brampton Bed & Breakfast Inn as one of the "Top 10 Romantic B&B's".

2010 ResortsandLodges.com chooses Brampton Bed & Breakfast Inn as 1st place in "Top 10 Maryland Bed and Breakfasts"

2008 National Geographic Traveler chooses The Brampton Inn for it's first-ever, annual "Stay List". The editor's list, which debuted in April 2008, includes just 150 properties in the United States, Canada and the Caribbean.

2006 American Historic Inns names Brampton Bed & Breakfast Inn in the Top 10 Most Romantic Inns "the ultimate in romantic travel."
Press Kit
We are happy to help you with your story about the Eastern Shore, Chestertown, MD, and our historic bed and breakfast property. Please feel free to reach out to us if you can't find what you are looking for here.
Contact Information:
Dave and Hilari Rinehart
Owners, Brampton Bed and Breakfast Inn
innkeeper@bramptoninn.com
(484) 955-6564 cell | 410-778-1860 office
Logo Files:
This attached zipped file contains our logo in a variety of formats. Please contact us if you have any issues with the file.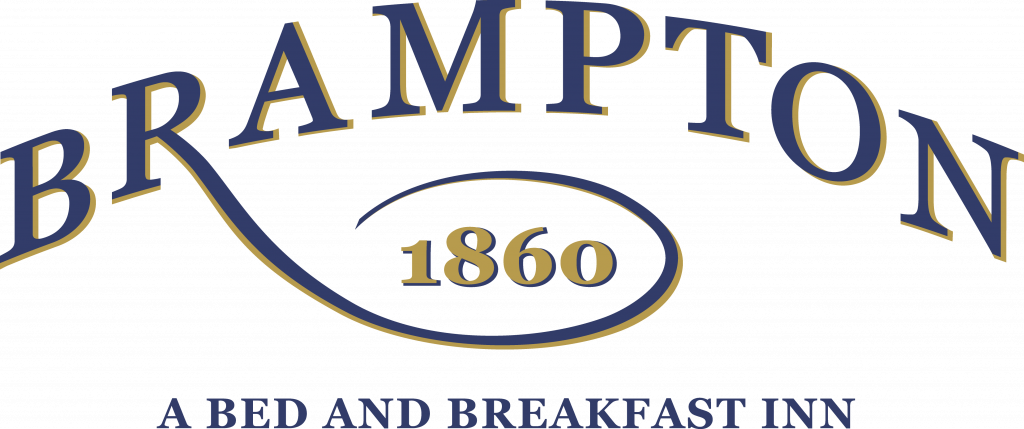 Photos:
We have grouped our photos into two zipped files, Exterior & Gardens and Interior & Rooms. Copyright of all images belongs to Brampton Bed and Breakfast Inn.
About The Property:
The original clapboard house that evolved into the beautiful Manor House at Brampton Inn was built between 1830-1840, but who built it remains a mystery. We do know that Henry Ward Carville purchased the property in 1857 and moved the clapboard house to its present location and added the brick portion and the south wing. Many years later in 1987, former innkeepers Danielle and Michael Hanscom bought the property and transformed it into an award-winning bed and breakfast.
The Brampton Inn sits on 35 acres in a pastoral setting surrounded by lush landscape and forests on Maryland's Eastern Shore. The property features extensive walking trails and beautiful gardens, including a culinary garden that supplies fresh ingredients for our breakfasts and on-site dining menus. The inn is less than two miles from the heart of Chestertown, Maryland, known as one of the Mid-Atlantic's most charming historic towns.
The current innkeepers and owners strive to carry on the inn's prestigious legacy by offering their guests:
Peace and Tranquility
Unconditional Hospitality
Fine Food
Comfortable Accommodations
Brampton Inn is an inspected and approved member of Select Registry, a collection of independent properties offering outstanding accommodations and one-of-a-kind traveler experiences
Amenities & Features:
Today guests can choose from a variety of luxurious accommodations to meet their preferences. The 1860 Manor House offers seven grand rooms and suites for a more traditional bed and breakfast experience. Nestled in the woods behind the main house are six modern cottages for a more spacious and secluded lodging option. All the accommodations are well appointed with amenities including:
Full à la carte breakfast included with the room rate
Comfortable King or Queen beds
Seasonal wood-burning or gas fireplaces in all rooms and cottages
Luxury baths, including jetted tubs, deep-soaking tubs, infinity baths, and jetted showers
Tesla and ClipperCreek charging stations
Fast wireless internet access
Firepit and outdoor seating areas
Sweet and savory treats at tea time and on-site dining options
About the Owners:
Innkeepers David and Hilari Rinehart acquired the Inn in August 2020. They fell in love with the iconic property as guests and jumped at the opportunity to continue the Inn's legacy of exceptional hospitality while maintaining and enhancing the beauty of the property. Dave brings a warm sense of humor, making each guest feel like family, and Hilari provides an attention to detail that ensures guests have the best possible experience.