When it comes to beautiful destinations, nothing can compare to the Eastern Shore of Maryland in fall. With vibrant foliage, glittering lakes, and wildlife-viewing opportunities, this region is home to miles of hiking trails just waiting to be explored! Read on to learn about the best fall hikes in Maryland. Then, start planning your getaway to Brampton Inn!
5 of the Best Fall Hikes in Maryland
1. Eastern Neck Wildlife Refuge
If you're searching for the best hiking in Maryland, Eastern Neck Wildlife Refuge should be at the top of your list. The 2,300-acre island habitat is even more gorgeous during autumn, when the leaves are at peak season. There are several nature trails and picnic areas dotted throughout the refuge. As you breathe in the crisp autumn air and gaze at the spectacular foliage, it's easy to unplug and reconnect with nature. 
While you hike along the trails, you're likely to spot bald eagles, migratory waterfowl, amphibians, and other native wildlife. Around Thanksgiving time, you may even have the chance to see the beautiful migrating Tundra swans. The best spot to view them is right from the boardwalk. 
2. Tuckahoe State Park
Another popular hiking destination is Tuckahoe State Park. Here, you'll discover 20 miles of scenic hiking and biking trails. The bubbling Tuckahoe Creek runs through the entire park, and there is a 60-acre lake where visitors can enjoy boating and fishing. After you explore the scenic trails, head over to one of the picnic areas and enjoy lunch beneath the trees. Is there a more relaxing way to spend a day along the Eastern Shore of Maryland?
3. Blackwater National Wildlife Refuge
Originally established as a waterfowl sanctuary, the Blackwater National Wildlife Refuge offers some of the best bird-viewing opportunities in Maryland. The refuge is open year-round, but the waterfowl numbers increase and peak during the fall months. Commonly referred to as the "Everglades of the North," a hike through the refuge is an absolute must! Some of the most scenic areas include the Marsh Edge Trail, the Key Wallace Trail, and the Tubman Road Trail.
4. Sassafras NRMA
Located along the banks of a sparkling river, the adventure of a lifetime awaits you at Sassafras NRMA! The 9 miles of scenic trails that are open from sunrise until sunset. Along your hike, you'll traverse old dirt roads, wide-open fields, and winding forested paths. You'll also see incredible views of the Sassafras River and the Chesapeake Bay from the high South-facing banks. Check out their website to see a trail map and start planning your journey!
5. Millington Wildlife Management Area
Of course, our list of the best fall hikes in Maryland wouldn't be complete without mentioning Millington W.M.A. Inside the 4,000-acre preserve are four sparkling ponds stocked with a variety of fish species. While the trails are maintained, they are not marked. Make sure to check out this map of the area before you go. Along your hike, keep an eye out for woodpeckers, Scarlet tanagers, beavers, and other native wildlife. Don't forget to bring your camera!
Book Your Fall Getaway at Brampton Inn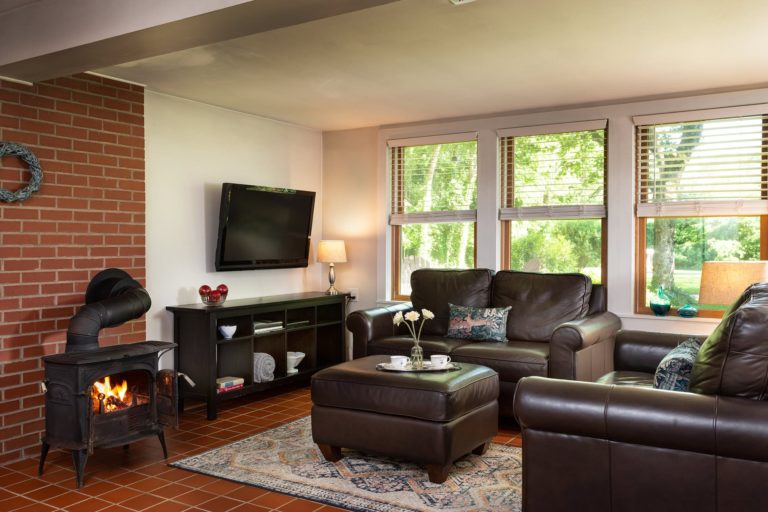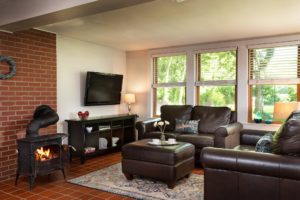 Now that you know about all the best fall hikes in Maryland, you'll need to find the ideal accommodations for your stay. When it comes to lodging along Maryland's Eastern Shore, we invite you to stay at Brampton Inn. Our romantic bed and breakfast is near all of these amazing hiking trails and offers the peaceful escape you've been dreaming about. All of the best outdoor activities, fall scenic drives, and national parks are just minutes away!
Each of our rooms and cottages at Brampton Inn is fully equipped with top-notch amenities to ensure your stay is a relaxing one. Nature-lovers will especially enjoy the privacy of The Apartment in the Woods. Located next to a forested area with abundant wildlife, it's a perfect choice for your hiking trip! This accommodation is also dog-friendly, so feel free to bring your four-legged friend along. Check our availability and book your stay today! We can't wait to welcome you.
Book Now