Here at Brampton Inn, we are very lucky to have some of the best sunsets around. To us, there's nothing more romantic than saying "adieu" to the day together (except maybe watching a sunrise, but that's a different story). Below, we've listed our five favorite places to see the sunset on the Eastern Shore of Maryland! 
Where to Catch a Sunset on the Eastern Shore of Maryland
1. Olivia's Cottage at Brampton Inn
Our all-time favorite spot to watch the sunset is Olivia's Cottage—one of our most popular accommodations here at Brampton Inn! It sits at the edge of a tranquil, private meadow. Though you aren't actually on the water here, you won't see the sun disappearing over the horizon. You will, however, see the sky explode into breathtaking oranges and pinks.
2. Beach Avenue in Rock Hall
If you're searching for a waterfront sunset, head just a few minutes away from Brampton Inn to the town of Rock Hall. Here, locals park their cars in about a dozen parking spots facing the beach, chat, and watch the sun sink below the water. Beach Avenue is a hidden gem here on the Eastern Shore of Maryland!
3. The Sandbar at Rolph's Wharf
The Sandbar at Rolph's Wharf is a place where you can sit in an Adirondack chair with a drink (or a book!) in your hand and your feet in the sand. We don't tell everyone about this local secret, so if you're interested, be sure to ask us for more information!
4. A Blue Crab Charter
We love Captain Mark and his first mate, Suzanne! Blue Crab Charters operates various cruises every day in the summer, but a sunset cruise with this company is hard to beat. This is the activity we recommend most to our guests!
5. Waterman's Crab House Deck
Waterman's Crab House—one of the best Rock Hall restaurants—is the place to go for steamed crabs. The view from their deck is the place to go for waterfront sunsets! If you're planning on grabbing dinner over in Rock Hall, be sure to add sunset-spotting from the deck to your itinerary, as well.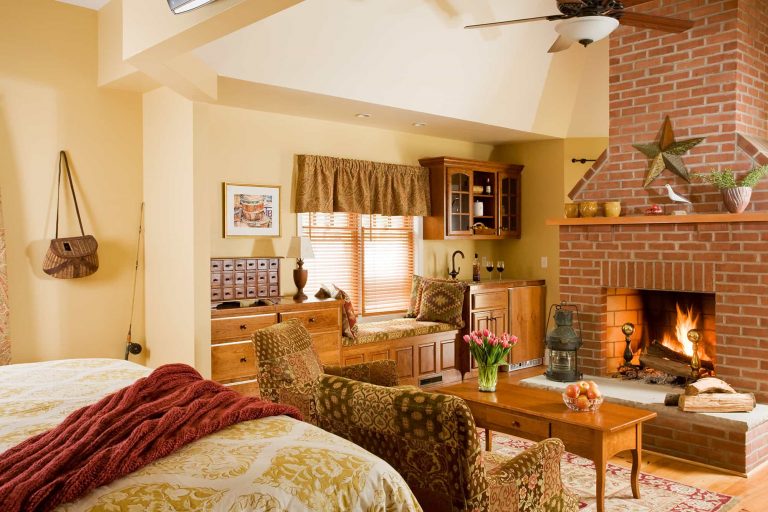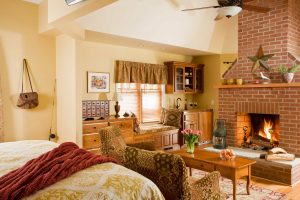 Get Ready for Stunning Sunsets at Brampton Inn!
We're a little biased, but our favorite place to witness a gorgeous end to a day well-spent is right here at Brampton Inn. Whether you're staying in a private cottage overlooking a lush meadow or a spacious suite at the inn, you'll find that our grounds lend themselves perfectly to relaxing! All of our accommodations feature premium amenities like complimentary gourmet breakfast, Brampton Inn postcards, and bottomless baked goodies like cookies and biscotti. There's no place like Brampton Inn. Isn't it about time you discovered why?
Book Now