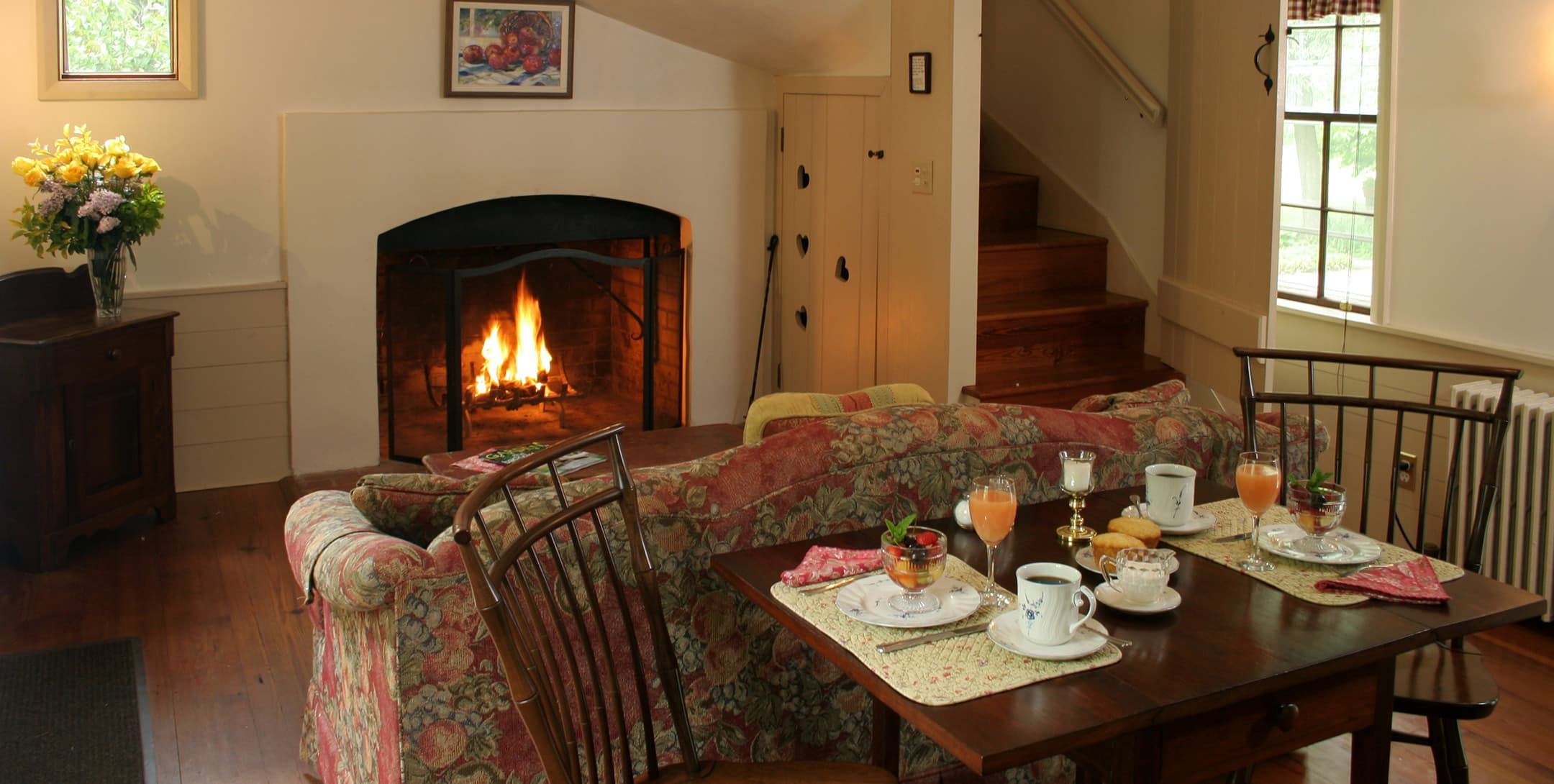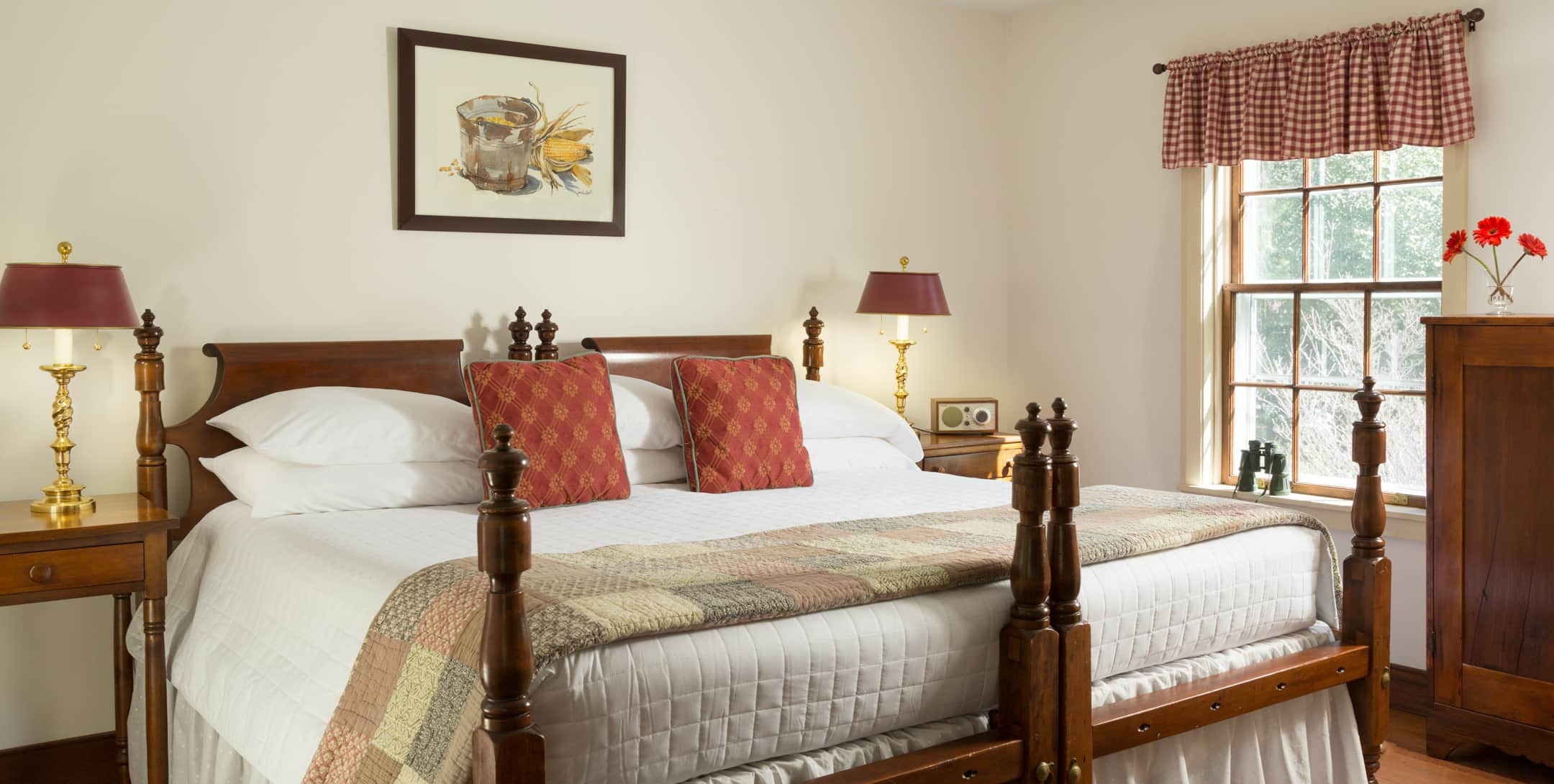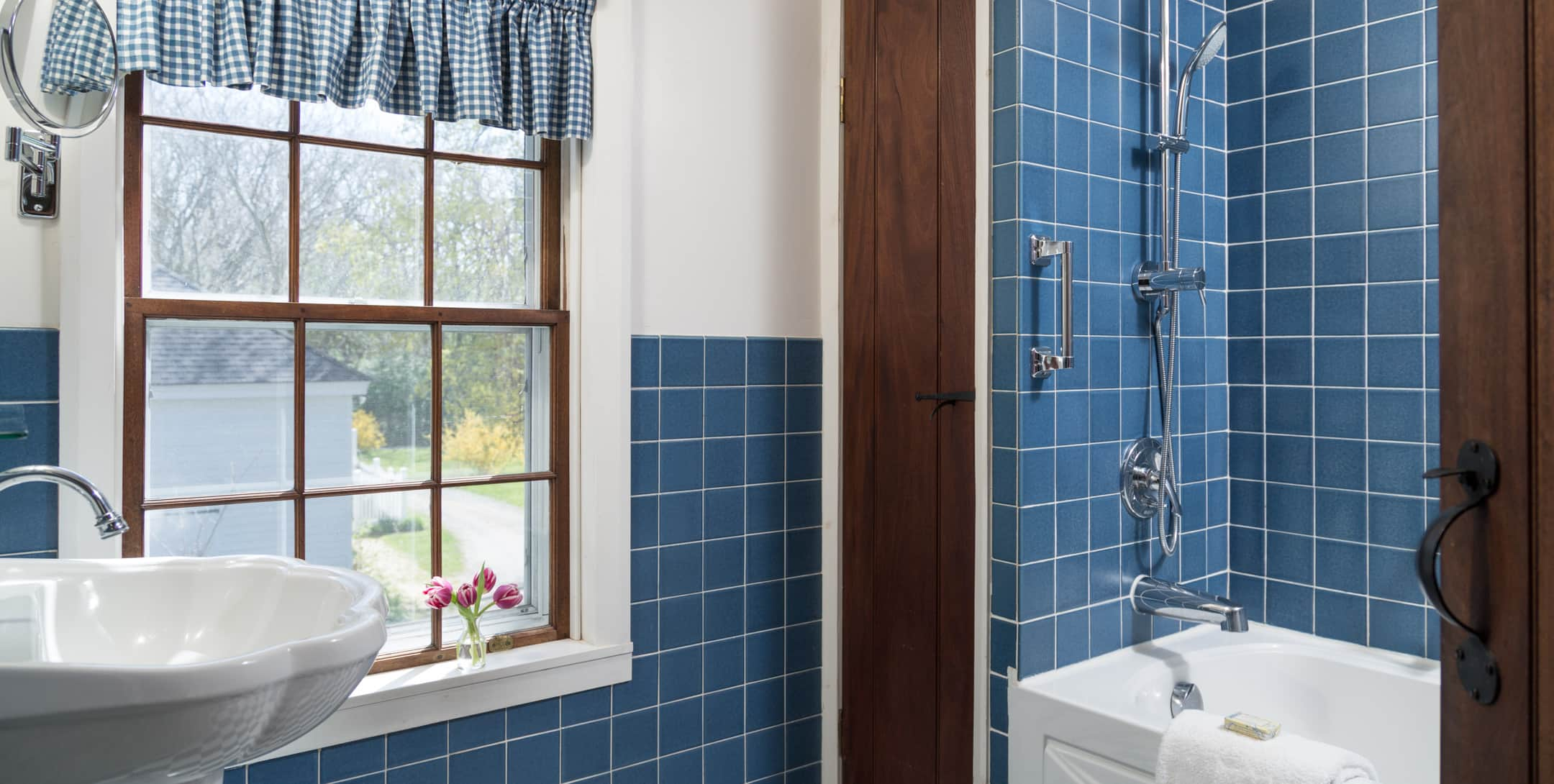 About the Fairy Hill Suite
A path leads past the old well to a private entrance to this charming two-level suite at our romantic Maryland bed and breakfast, which has the feel of a colonial farmhouse. Located in the South wing of the manor house, Fairy Hill contains a first-floor living room with a large wood-burning fireplace (used during the winter months), comfy sofa, and two separate private entrances.
A 180-degree corner staircase leads to the second-floor bedroom with a king-sized bed and a bathroom with an air-jetted tub and shower combination. The Fairy Hill Suite has the largest wood-burning fireplace at the Brampton and is perfect for lovers of big wood fires. We provide plenty of wood for your enjoyment. Please note, if you have sensitivities to the smell of a wood-burning fireplace this suite is not for you. The Fairy Hill Suite measures a total of 500 square feet with 7 1/2 foot ceilings and can accommodate two guests.
Suite Features
Private Entrance
King-sized Bed
Jetted Tub/Shower Combo
Two-level Suite
Living Room
Wood-burning Fireplace
500 Sq.ft.
Sleeps 2