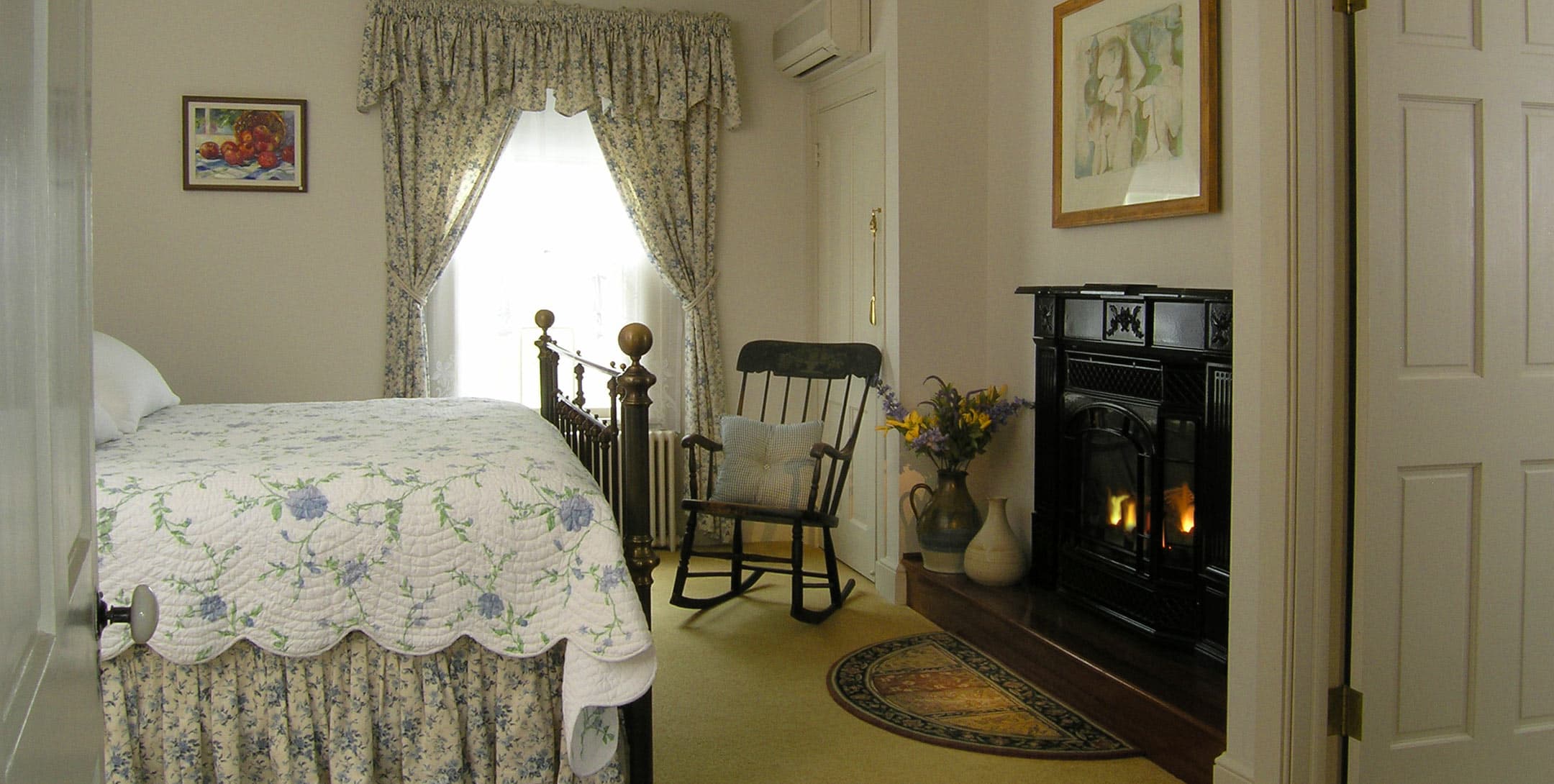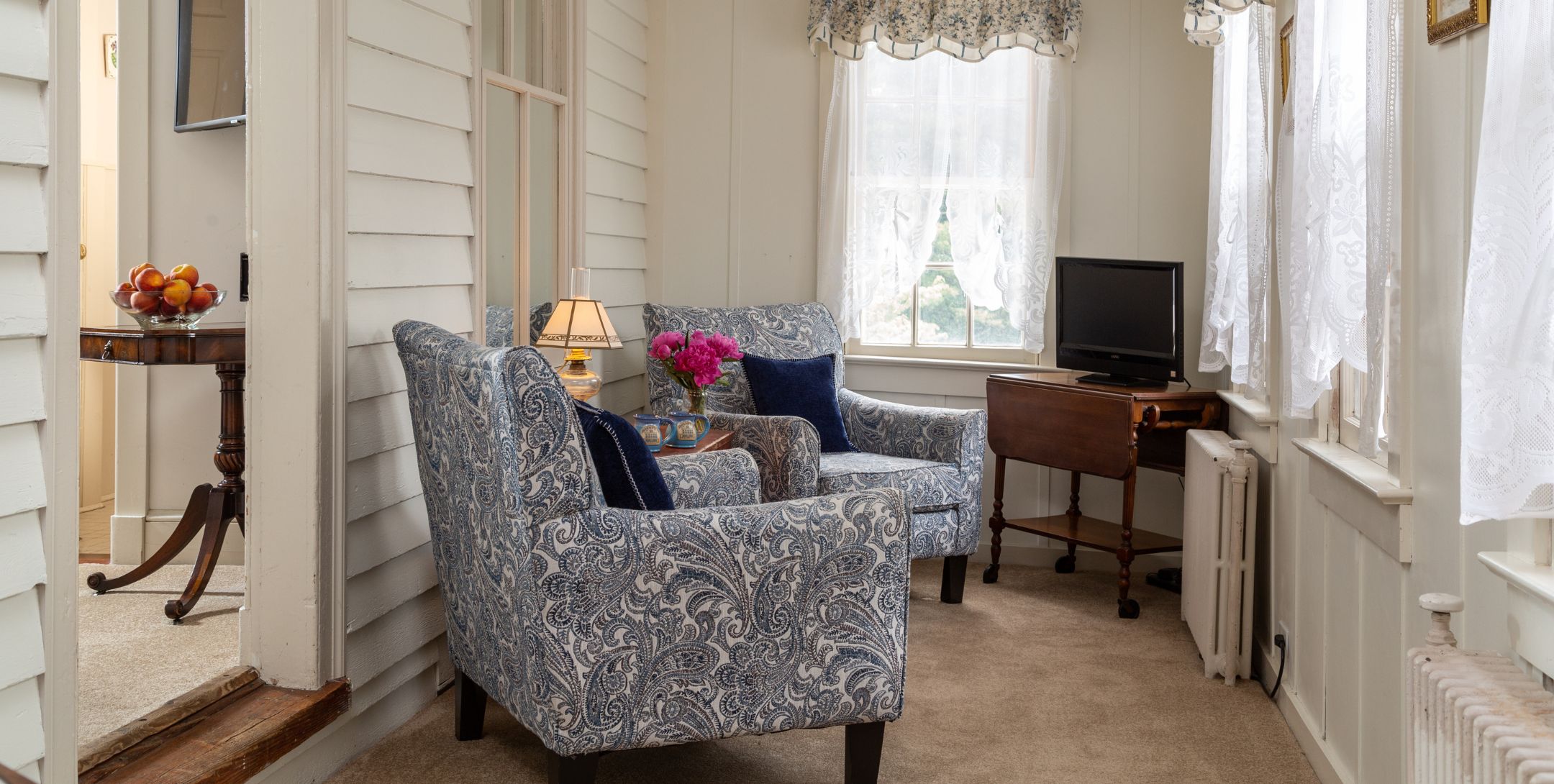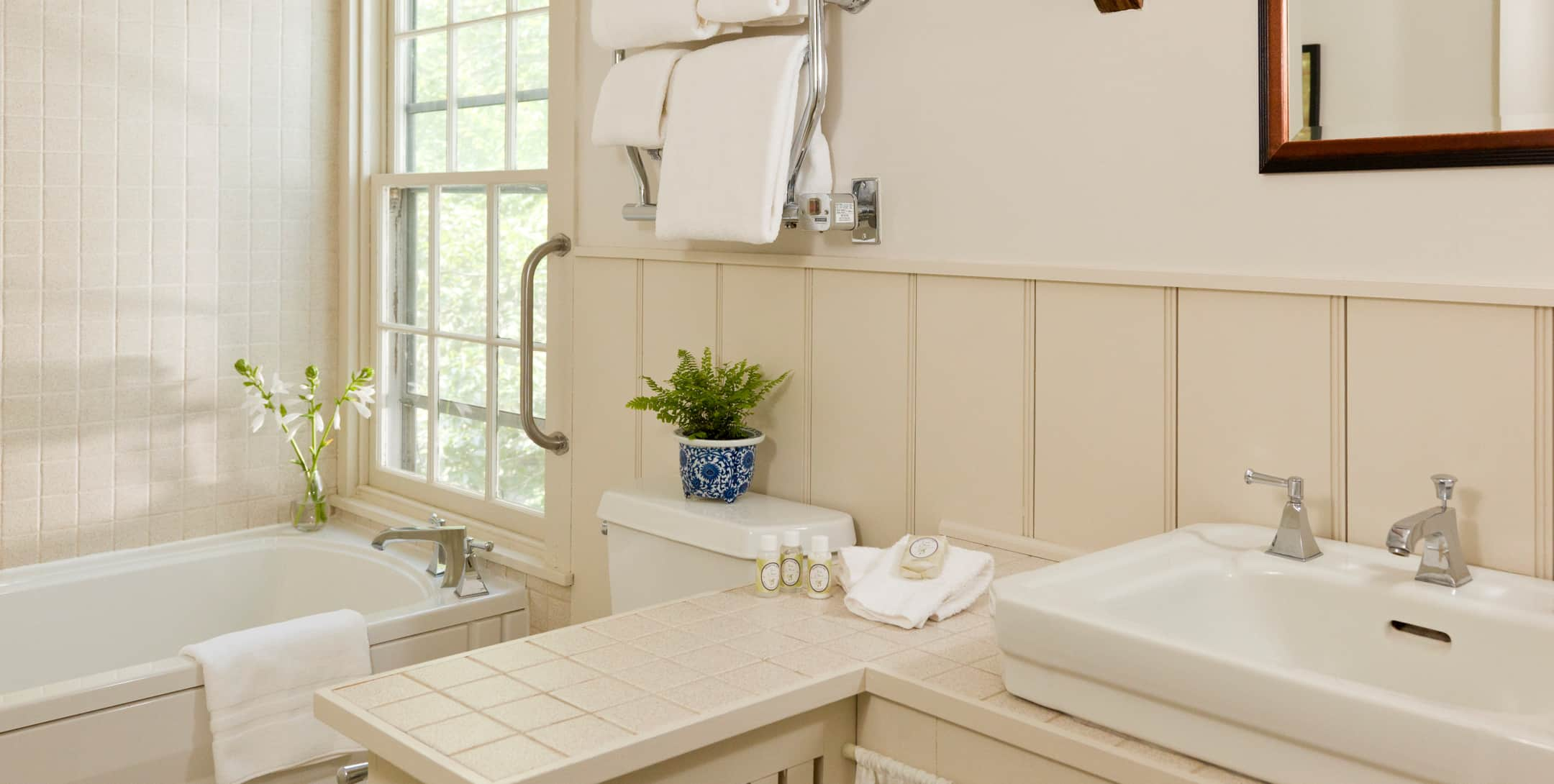 About the Emory Suite
The two-room suite with baby blue and creamy hues features a window-lined sitting room with wing chairs and desk. The bedroom has a king-sized brass bed, gas fireplace (used during the winter months), charming bathroom with bead board walls and air-jetted tub and shower.
The treetop view will leave you feeling peaceful and rejuvenated. Emory Suite measures 375 square feet with 8 foot ceiling and can accommodate two guests, 10 years and older. The perfect romantic Maryland getaway to celebrate a special occasion.
Suite Features
King-sized Bed
Jetted Tub/Shower Combo
Two-room Suite
Sitting Area
Desk
Gas Fireplace
375 Sq.ft.
Sleeps 2