Are you in need of a relaxing weekend away with your sweetheart? Luckily, you don't have to look far to find the best weekend getaway from Washington D.C. Come slip away, just the two of you, and rekindle the romance along Maryland's Eastern Shore! Just across the Chesapeake Bay, historic Chestertown is the ideal destination for a romantic escape. Here's what you'll discover when you visit!
How to Plan the Ultimate Weekend Getaway to Chestertown, MD
When it comes to vacation destinations near Washington D.C., no place compares to Maryland's Eastern Shore. With charming cobblestone streets, fabulous shopping and dining, and picturesque scenery, Chestertown is a destination like no other – and it's just a short 1 ½ hour drive from D.C.! Here's how you can experience your getaway to the fullest: 
1. Indulge in Fantastic Food and Wine
If there's one thing that Chestertown is known for, it's mouthwatering coastal cuisine. Tantalize your taste buds with the freshest seafood you will ever taste, including traditional Maryland blue crab, oysters, scallops, rockfish, and more. Beyond delicious seafood, you'll also discover an excellent selection of farm-to-table eateries, bayfront restaurants, intimate cafes, wineries and fine dining establishments. No matter what you're craving, Eastern Shore of Maryland restaurants will satisfy any palate. Try to save room for dessert! 
2. Dive into History
Chestertown is one of the most beautiful and charming towns in the mid-Atlantic, but did you know that it's also one of the most historic? Founded in 1706, the town was a flourishing international port during colonial times. Washington, Jefferson, and Patrick Henry, among others, were known to pass through on their way to and from Continental Congress. And during the 1960s Civil Rights Movement, our very own Cannon Street was the site of the Freedom Riders protest against segregation. Now, Chestertown contains nearly two dozen spots that are listed on the National Register of Historic Places! 
You could easily spend days exploring the many museums, monuments, and historic sites throughout Chestertown. However, we highly recommend starting with a self-guided walking tour downtown. As you stroll the cobblestone streets, you'll see centuries-old monuments and mansions, beautiful architecture, and famous landmarks. To learn more about our local history, make sure to visit the following:
3. Enjoy the Great Outdoors
When was the last time you unplugged? The Eastern Shore of Maryland is the ideal place to reconnect with nature – and each other. Spend a day relaxing by the Chester River, get out and hike miles of scenic trails at Eastern Neck Wildlife Refuge, or stroll the beautiful gardens at Adkins Arboretum. Whether you're interested in hiking, biking, wildlife viewing, or boating, the possibilities are endless here! 
After a fun-filled day of outdoor adventure, come kick back and relax at Brampton Inn. Our romantic Maryland bed and breakfast sits on 20 acres of landscaped gardens, meadows, and forests on Maryland's Eastern Shore. With a serene setting and breathtaking views, it's the ideal escape for those seeking the utmost in privacy and comfort. We'd love to welcome you for a weekend getaway from Washington, D.C.!
4. Tour the Chesapeake Bay
Is there anything more romantic than a sunset sail along the Chesapeake Bay? Get ready for the boat tour of a lifetime Blue Crab Chesapeake Sailing Charters! Climb aboard the spacious 43' Island Girl yacht and enjoy a comfortable cruise along the Chesapeake Bay. As you take in the breathtaking views, Captain Mark and First Mate Suzanne point out all the main points of interest. Bon voyage!
5. Browse Unique Shops and Galleries
If you're in need of a little retail therapy, you're in luck! The Eastern Shore of Maryland is filled with one-of-a-kind boutiques, specialty stores, and eclectic art galleries. No matter what you're searching for, you're sure to find it while shopping in Chestertown. Browse the local masterpieces at The Artists' Gallery, find unique gifts at Twigs and Teacups, or enjoy mid-day sips and small bites at Chester River Wine and Cheese Company, And you definitely won't want to miss the Chestertown Farmers Market in Fountain Park! Open year-round on Saturdays from 8 a.m. until noon, the market offers a great selection of local Maryland produce, baked goods, soaps, plants, and more. 
6. Catch a Show at the Theatre
Whether you're looking to watch a late-night movie or a local play, Chestertown is filled with several excellent entertainment options. For live performances, we highly recommend visiting the Garfield Center for the Arts. From musicals and comedies to dramas and live music performances, there is something for everyone! If you prefer to watch a movie, head over to Chesapeake Movies for a one-of-a-kind viewing experience. Are you searching for the best live music venues? Look no further than The Mainstay in Rock Hall. This popular entertainment hub is just a short 15-minute drive from Brampton Inn!
7. Unwind With a Massage
After a day of travel and adventure, nothing feels better than a soothing massage. Let yourself be pampered with a single or couples massage in the privacy of your room or cottage at Brampton Inn! It's the perfect way to relax and unwind during your weekend getaway from Washington, D.C.
Romance the Night Away at Brampton Inn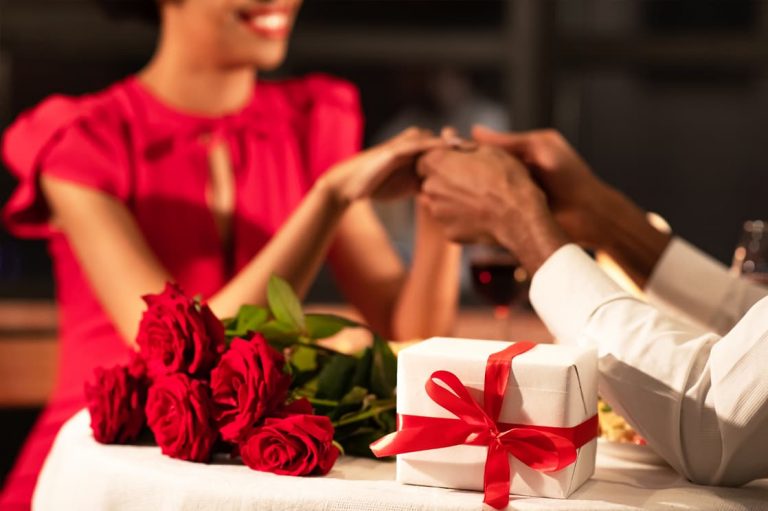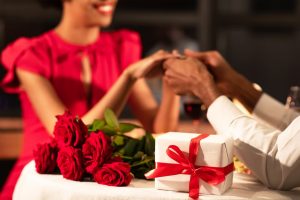 Start planning the getaway you deserve! When it comes to the most romantic getaway from D.C., look no further than our enchanting Maryland bed and breakfast. Brampton Inn is just a stone's throw from historic Chestertown and offers the ideal accommodations for a memorable stay. Each of our guest rooms and cottages features top-notch amenities to ensure that your stay is a comfortable one. We also offer two pet-friendly cottages for guests who are traveling with their four-legged friends!
During your stay at Brampton Inn, you can expect to start each day with a delicious, handcrafted complimentary breakfast. Then, come back afternoon refreshments and tasty appetizers during our Tea Time and Social Hour. Would you like to stay with us even more special? For a truly memorable couple's retreat, take advantage of our For Lovers Only Package. In addition to two nights and three glorious days of bliss at Brampton Inn, you'll be greeted with a bottle of bubbly, a dozen arranged roses, and chocolate truffles or chocolate-covered strawberries upon arrival. The next day, enjoy a picnic lunch and a scrumptious 4-course wine tasting dinner at one of Chestertown's finest restaurants. So, what are you waiting for? Check our availability and book your stay today! We can't wait to welcome you. 
Book Now