Have the Best Maryland Family Reunion at Brampton Inn
Are you stressing about planning your next family gathering? Luckily, you don't have to look far to find the best venue for Maryland family reunions. Come enjoy a fun and relaxing getaway to Brampton Inn! Located along Maryland's Eastern Shore, our historic Chestertown, MD bed and breakfast offers spacious accommodations, top-notch amenities, and an experience that can't be beat. Here's what sets The Brampton apart from the rest!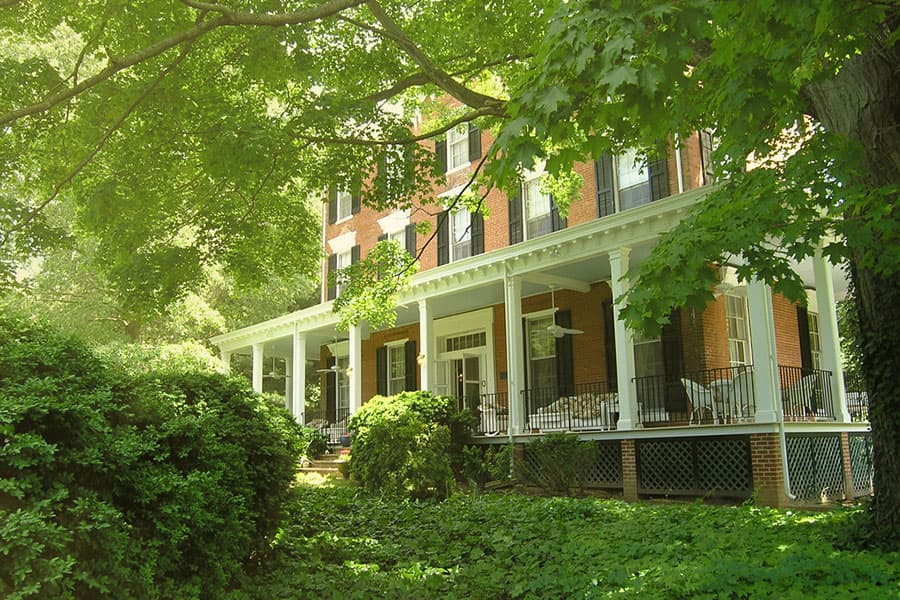 If you're looking into Maryland family reunions at Brampton Inn, you may be interested in renting the entire inn. You'll love having the whole property to yourselves – perfect for family bonding time. Let us know and we'd be happy to accommodate you and your whole crew!
Rent The Inn
Why Brampton Inn Is the Best Choice For Maryland Family Reunions

1. Beautiful and Private Setting
Our historic Maryland bed and breakfast sits on 35 acres of landscaped gardens, meadows and forest. Unlike basic hotels or vacation rentals, the estate is grand, luxurious, and full of charm! It's a lodging experience you simply won't find elsewhere. The rooms and suites in our 1860 Manor House are spacious and well-appointed. Each accommodation features unique amenities such as spa tubs, private porches, king or queen beds, and wood-burning fireplaces. Plus, the relaxed and secluded setting is ideal for reconnecting with your loved ones!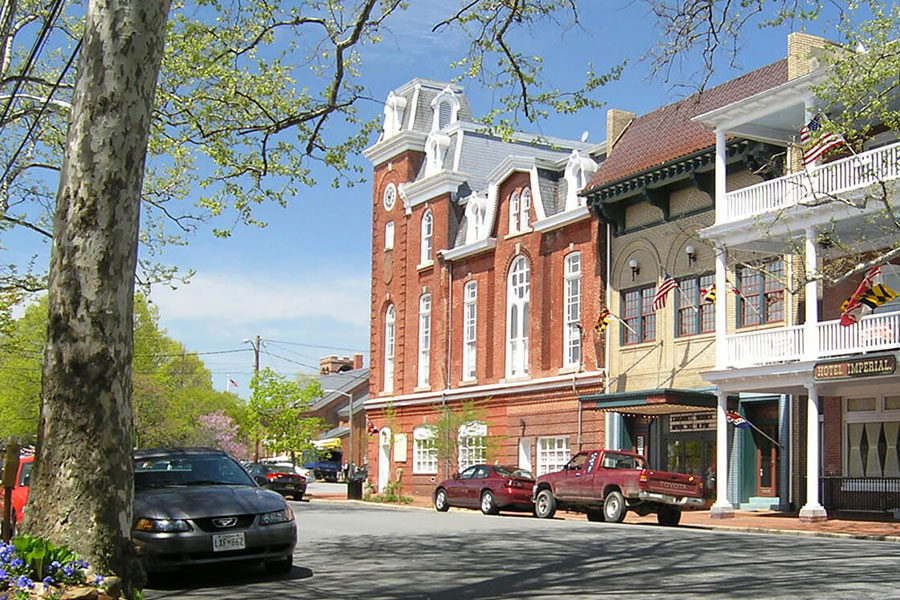 2. Activities For the Whole Family
During your stay at Brampton Inn, you'll find plenty of activities to keep the whole family entertained. Chestertown is just a stone's throw away from the inn. Have a fabulous day exploring the historic town, browsing boutiques and galleries, or touring Washington College.
Are you feeling adventurous? Take a boat tour of the Chesapeake Bay or get out and explore miles of scenic hiking trails at one of the state parks. Bicycling is another activity that our guests enjoy. Get your adrenaline racing with a family bike ride along the scenic backcountry roads of Kent County. Or, bring kayaks and paddle along the gorgeous streams, rivers and tributaries along Maryland's Eastern Shore.
And of course, there is plenty to do at the inn! Take a stroll through our beautiful gardens and admire the colorful blooms. On a rainy day, gather in the parlor and enjoy playing complimentary games and puzzles. Challenge your family to a round of Monopoly or Scrabble, or work together to solve an Artifact Jigsaw Puzzle. We also have a great selection of books you are welcome to borrow!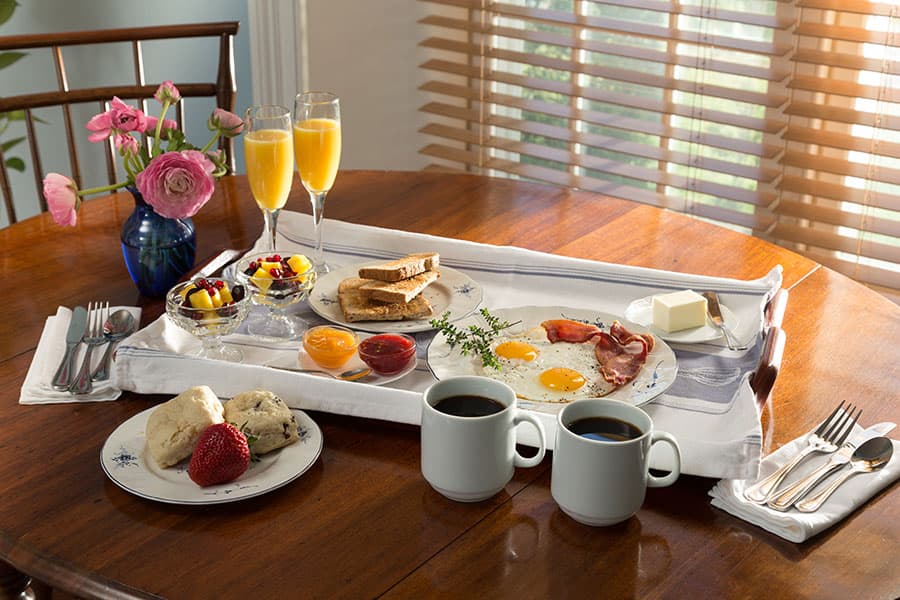 3. Delicious Food
Here at Brampton Inn, cooking and baking are our specialties. You can expect a delicious, a-la-carte breakfast each day of your stay complete with sizzling bacon, eggs your way, fresh-baked scones and much more. Check out our breakfast menu to see a list of offerings. In the afternoons, come back to the inn and join us for our Tea Time and Social Hour. Indulge in fresh-baked cookies, pie, appetizers, and refreshments. Your family will love gathering in the dining room each morning and afternoon to share great food, drinks, company and conversation.
4. Pet-Friendly Options
When we say the whole family is invited, we mean it! We offer two pet-friendly cottages for guests who are traveling with dogs. After all, there's no reason you need to leave your best friend behind!
Plan Your Family Reunion Today!
Are you ready for one of the most unforgettable Maryland family reunions? When it comes to accommodations, the choice is clear: Brampton Inn is the way to go. Let us take care of all the details; you all just focus on enjoying some quality time together. Check our availability and book your stay today! Once you visit, this may just become your new family tradition!
Book Now