The holiday season truly is the most wonderful time of the year, from the magic of falling snow to fun festivities with friends and family. Experience all the holiday events in Maryland with a getaway at our Maryland bed and breakfast. Enjoy good food with great friends and learn more about the celebrations happening at and around Chestertown, MD.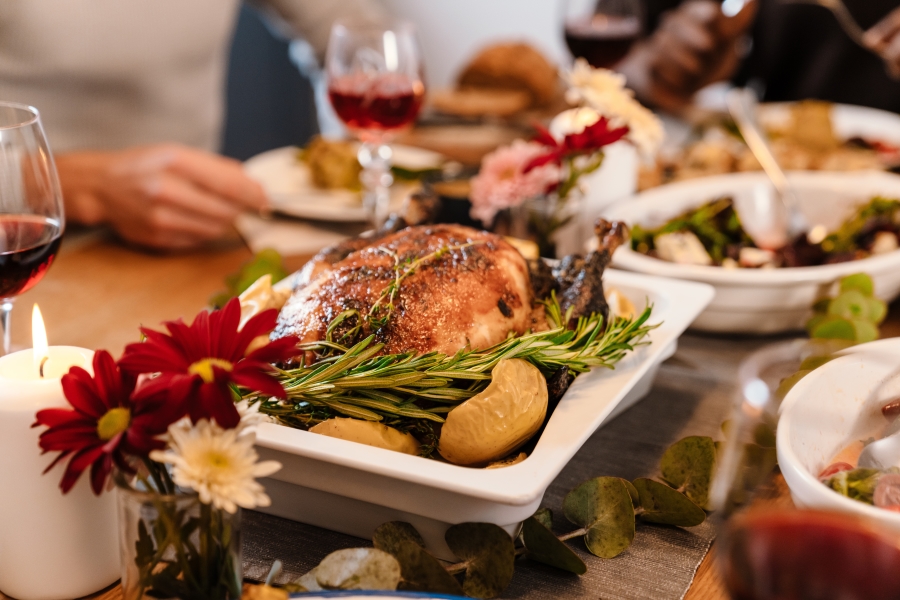 A Brampton Thanksgiving Getaway
Have a New England Thanksgiving with our Ultimate Eastern Shore Thanksgiving Getaway Package from November 23rd – 27th 2022. Arrive to Champagne and local chocolates on your first day, then the next day a lavish traditional Thanksgiving dinner with all the trimmings and a bottle of Crow Vineyard wine. On Friday embark upon a river cruise on a vintage yacht, the Chester River Packet, and treat yourself to a scenic buffet lunch. A three-course breakfast with mimosas will be served every day along with homemade cookies and other treats at tea time. Don't miss out on the incredible opportunity for a warm and inviting Thanksgiving celebration and make unforgettable memories with loved ones and other guests.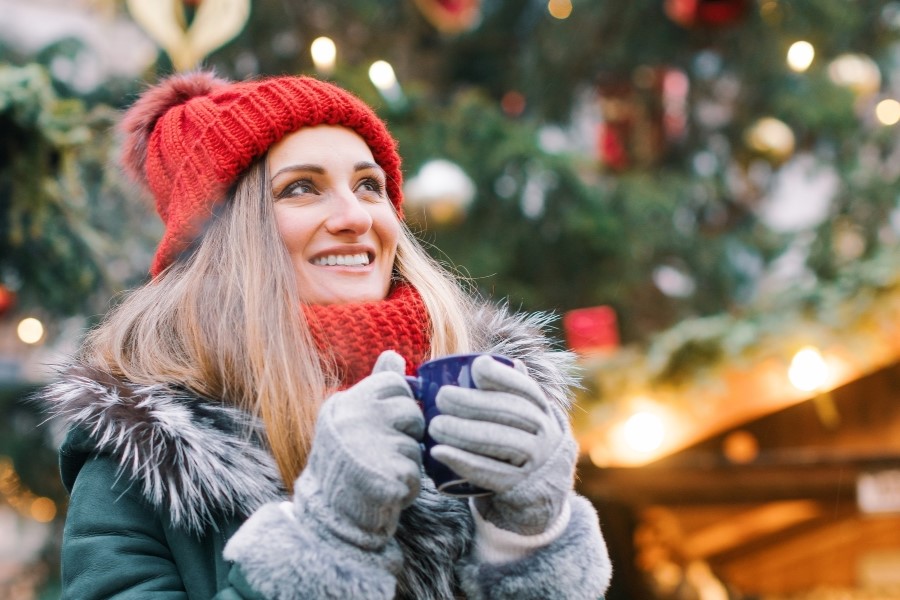 Dickens of a Christmas
Join us this year for the annual Dickens of a Christmas and take part in the holiday festivities happening downtown. There's so much to do and see including live events from carolers, street performers, and even traditional Celtic music from the American Rogues! Take a ride in a horse-drawn carriage, try delicious food from local vendors, and get your Christmas shopping done surrounded by the beauty of Christmas and that unmistakable spirit of the season. There's no better way to get into the holidays than immersing yourself in the Victorian aesthetic, just like the Christmases of old!
Yuletide Festival and Holiday Marketplace
Head to Mount Harmon for some old-fashioned holiday revelry and find that extra-special gift at the marketplace with homemade wreaths, seasonal decor, and other artisanal crafts. Experience hearth cooking as they would have in times past and go on a tour of the historic manor house, the perfect way to connect Christmas' past with our modern celebrations and see that, in some ways, they really aren't so different. You can find more details here as well as reserve tickets for this not-to-miss event of the season!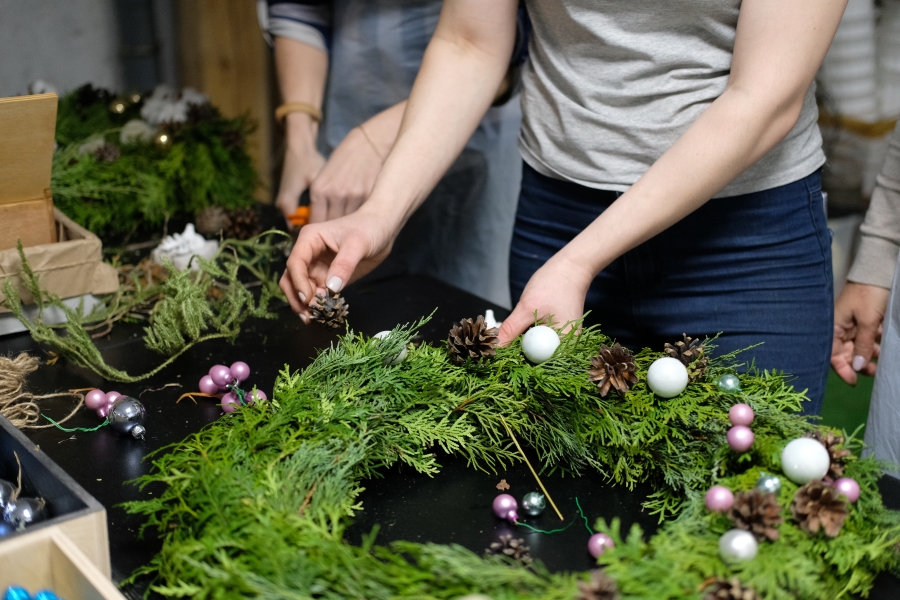 Festive Wreath-Making Class
Create your own yuletide decor and have something special to take home with you at Wildly Native Flower Farm's holiday wreath-making class and check out this year's schedule. Learn the art of wreath-making with pinecones, berries, and other plants grown right there at the farm. They offer two events, a classic winter wreath-making class on December 3rd and 10th 2022, and Wreaths and Wine, a more laid-back class serving wine held on December 9th. A great centerpiece for the front door or anywhere else in the house, it's a fantastic accompaniment to the rest of your decor and you can hang it proudly knowing that you made it yourself.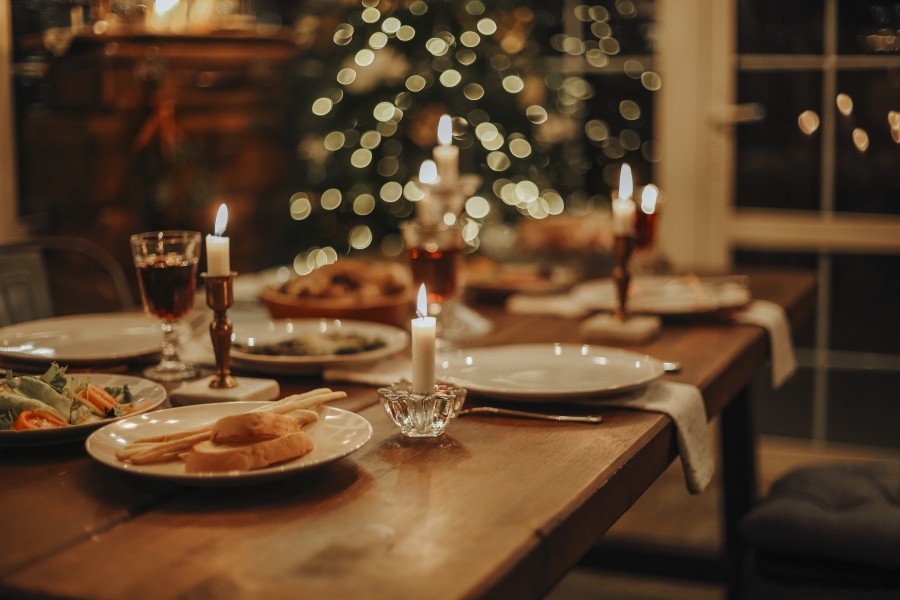 Christmas Dinner at Brampton
The premier event of the season, and certainly one of our favorites, Christmas Dinner at Brampton Bed and Breakfast Inn is the ultimate holiday escape. Join us on Christmas day with the halls fully decked out in boughs of holly and other seasonal decor both inside and out! Sit down for three delicious courses of the finest Brampton has to offer served with a bottle of wine and spend quality time with friends, family, and other guests all here to celebrate the true reason for the season together.
A Holiday Home Away from Home
For a cozy seasonal retreat look no further than Brampton Bed and Breakfast Inn, your home base for all sorts of exciting holiday events in Chestertown, MD. Stay in comfy cottages with everything you need for a great stay including king and queen beds, wood-burning fireplaces and stoves in most rooms, and luxurious jetted tubs and showers, perfect for staying warm after a long day of outdoor adventures and seasonal activities. This is an extra-special time for us here at Brampton and we sincerely hope that you will book for one, or more, of these exclusive events and celebrate with us! We wish you and yours a truly merry Christmas, a happy New Year, and a holiday season filled with joy and laughter.
Book Now