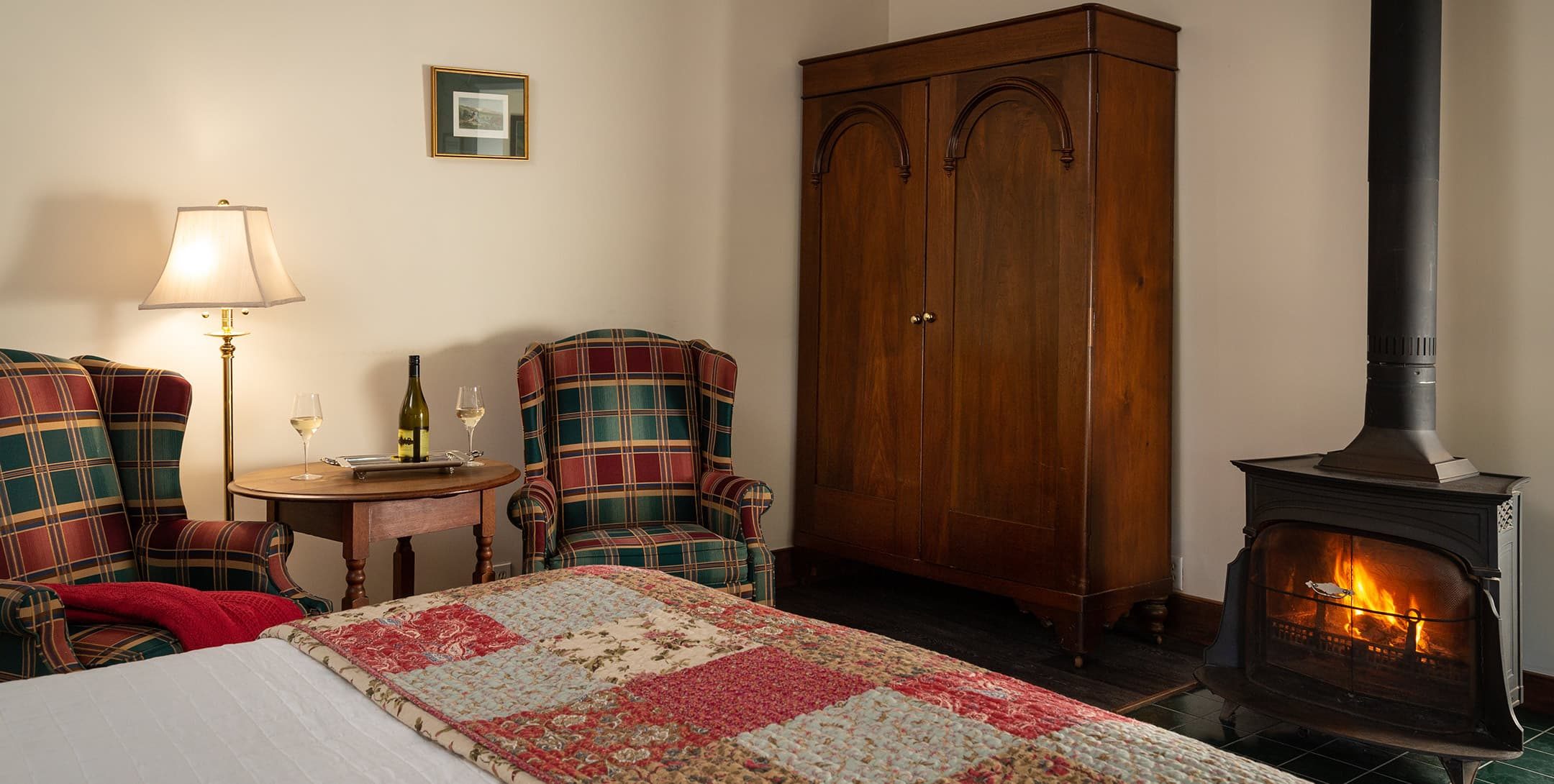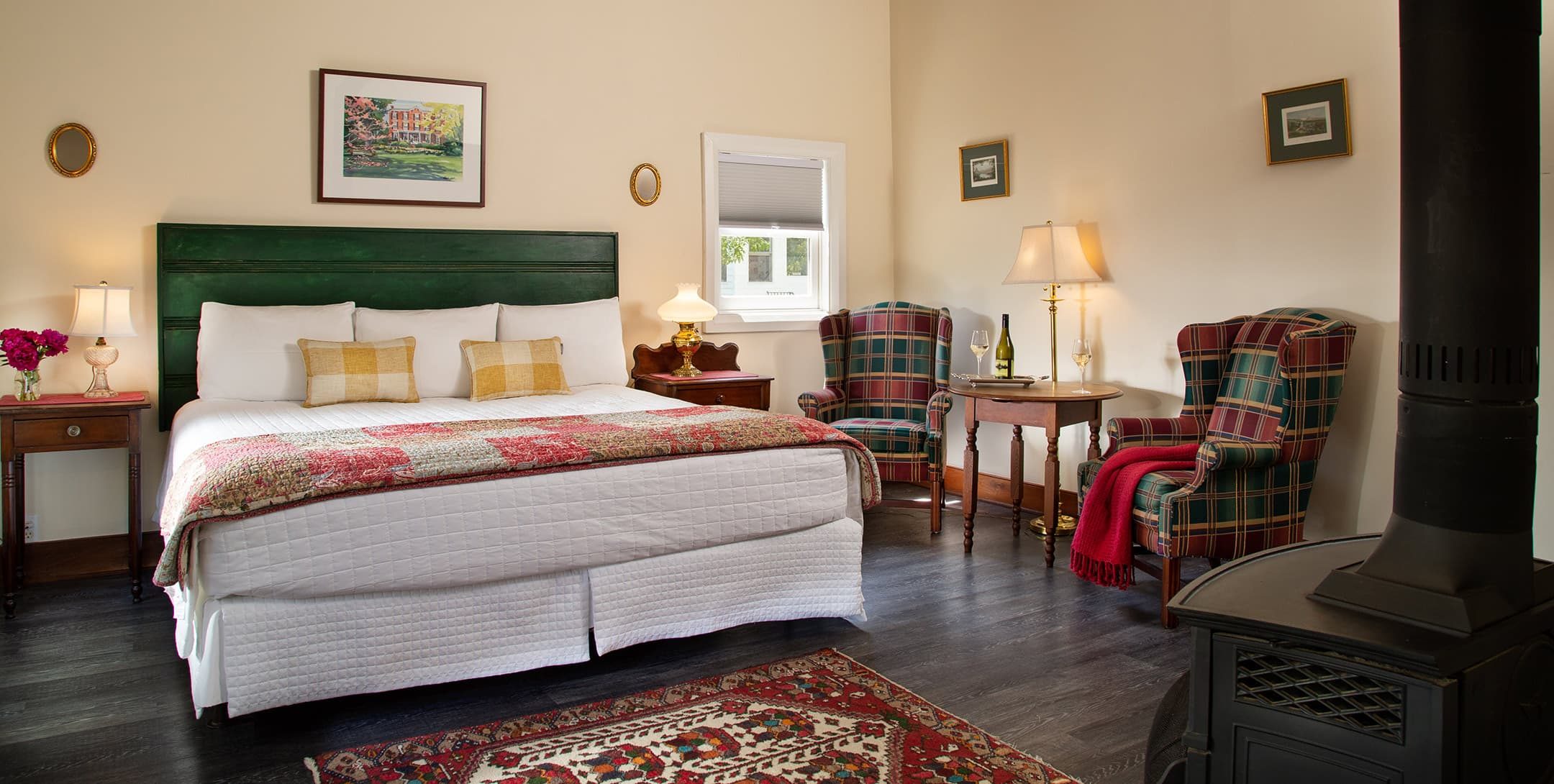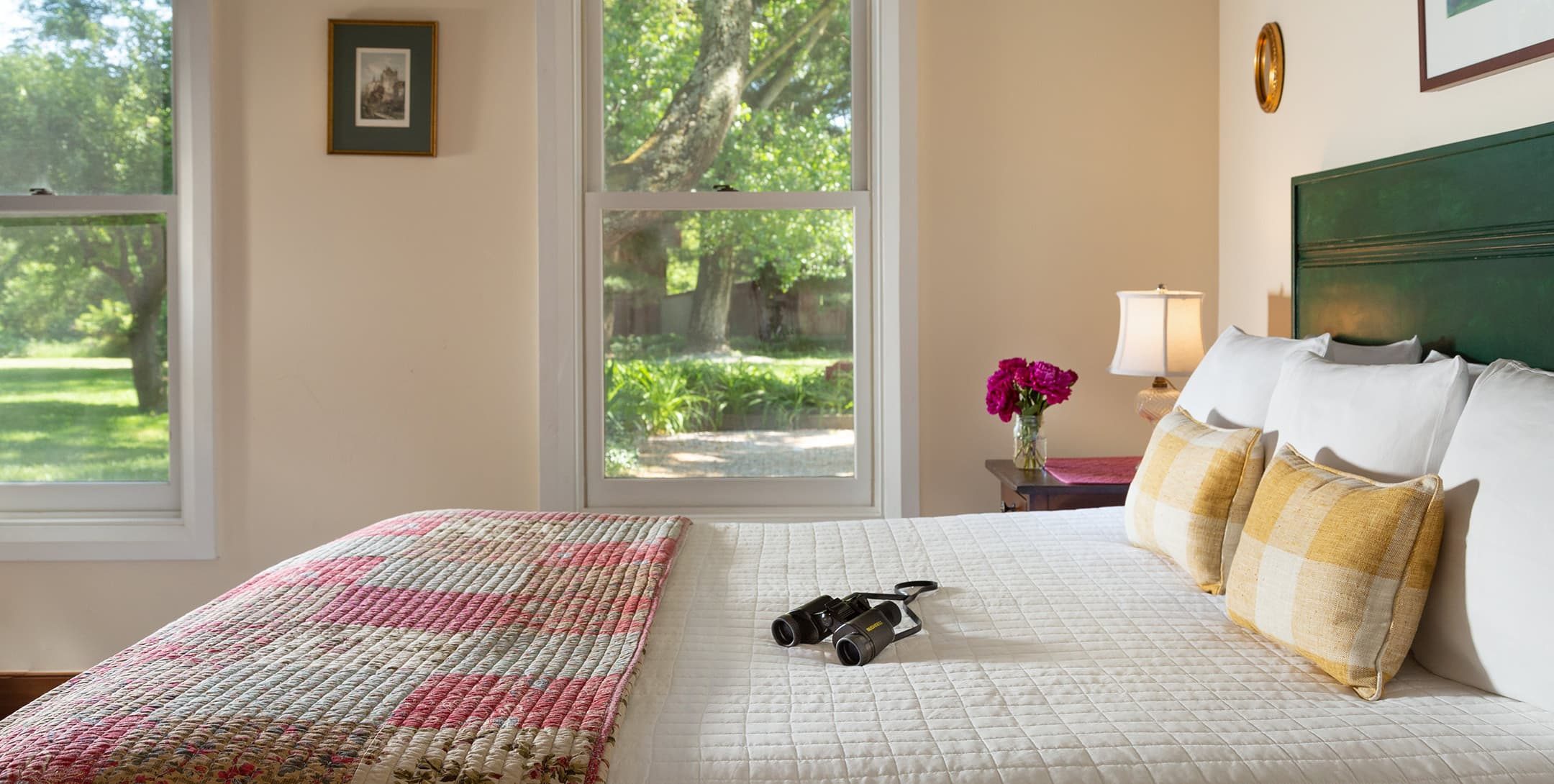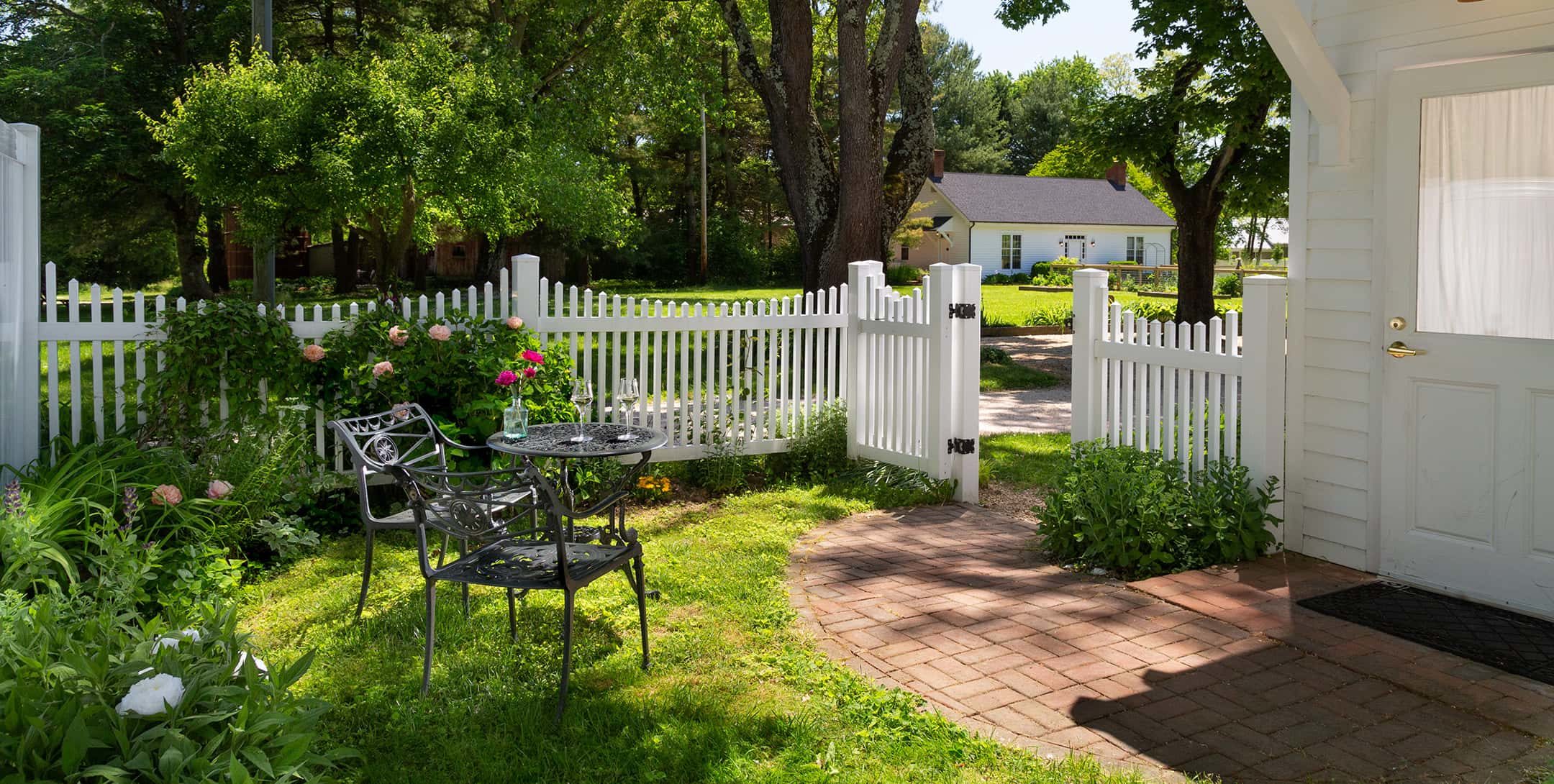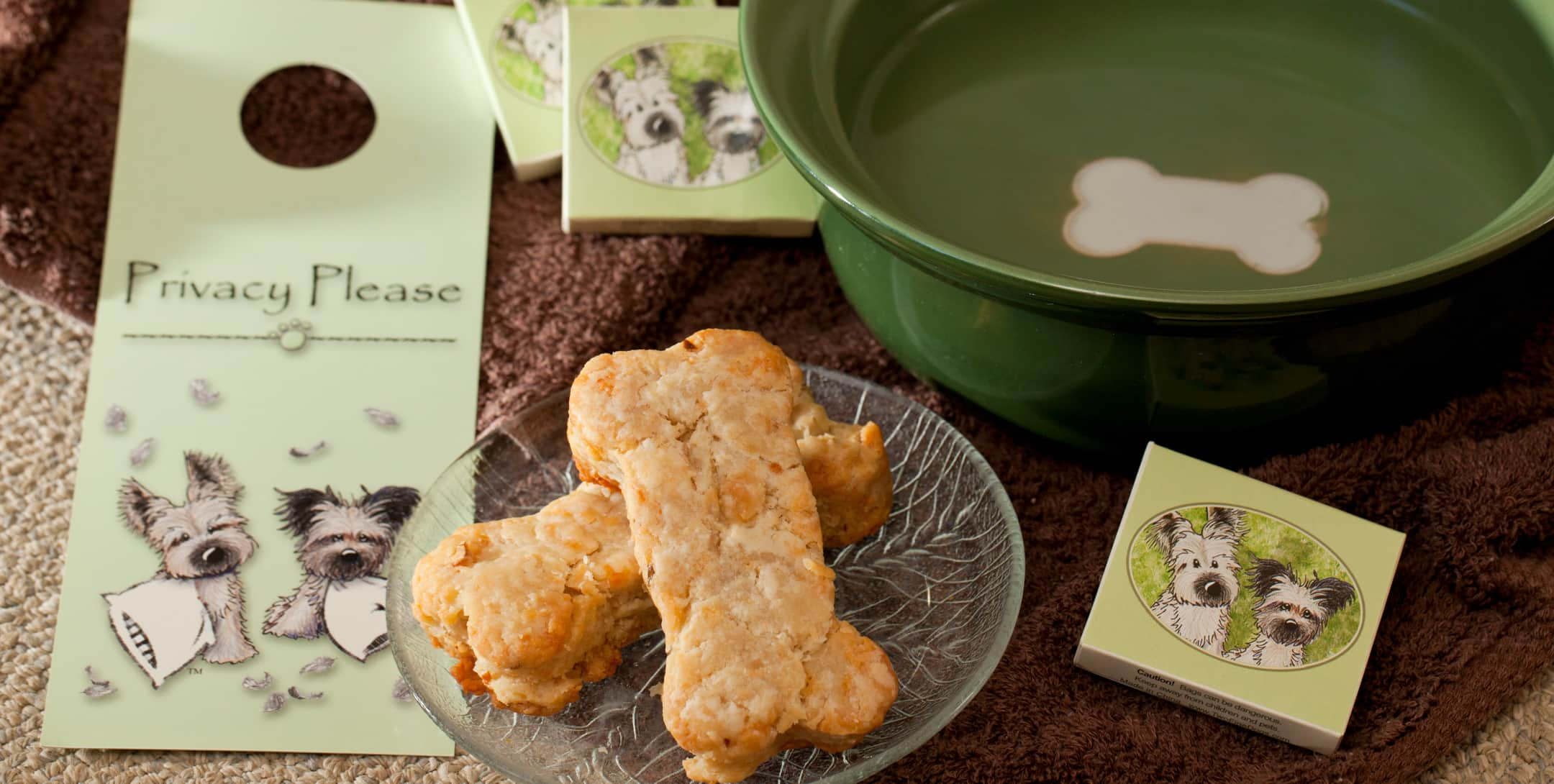 About Russell's Cottage
Beautiful, private cottage located in an 1860 smokehouse features high ceilings with exposed wood beams. The bedroom has a king-sized bed, wood-burning stove (used during the winter months), two wing back chairs, and large windows. Russell's Cottage is pet friendly and can accommodate one small dog of no more than 20 lbs.
The ADA adjoining bath offers a deep tub/shower (with available bench) combination and warm towels from the heated towel bar. The private enclosed garden with a sitting area and separate dedicated parking adjacent to the cottage make this the perfect romantic getaway near DC . This guest room is wheelchair accessible. Russell's Cottage measures 375 square feet with 12 foot ceiling and can accommodate two guests, 10 years and older.
Cottage Features
Private Entrance
King-sized Bed
Deep Tub/Shower Combo
Wheelchair Accessible
Pet Friendly
Garden & Sitting Area
Wood-burning Stove
375 Sq.ft.
Sleeps 2