A stay at Brampton Inn is an unforgettable experience focusing on three core values for every visit: Peace, Tranquility, and Hospitality Beyond Expectations. These three concepts serve as the foundation for what we aim to provide for our guests and believe that a truly great romantic getaway in Maryland provides all of these things and more. Read on for a breakdown of how Brampton Inn treats guests with a feast for the senses and creates beautiful memories.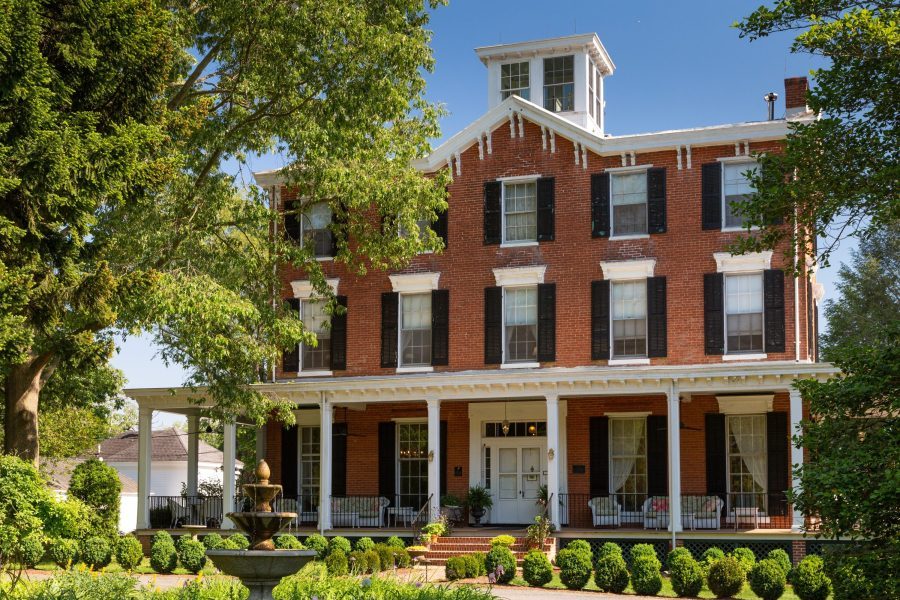 Sight
The first sight that greets you upon your arrival at Brampton Inn is the gorgeous facade. Layers of vibrant red brick create a comforting and inviting atmosphere, while the rooms and cottages are decorated with creams and soft colors that are, at once, both easy on the eyes and delightfully vintage with a distinct elegant flair in every room.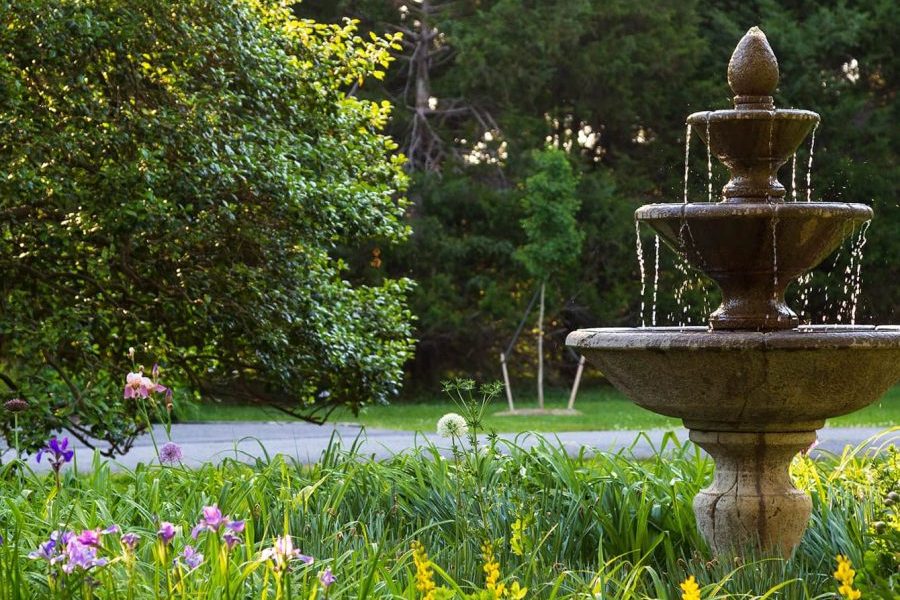 Sound
The slow bubbling of a nearby fountain and the sounds of nature surround you and melt away your worries and stress with positive sonic vibrations. Listen to the quiet ticking of the clock in our main lobby, hear the slow rumble of the coffee pot as it brews a batch of coffee for the day ahead, and listen to your own sigh of relief at having a pleasant night's rest in one of our supremely comfortable beds.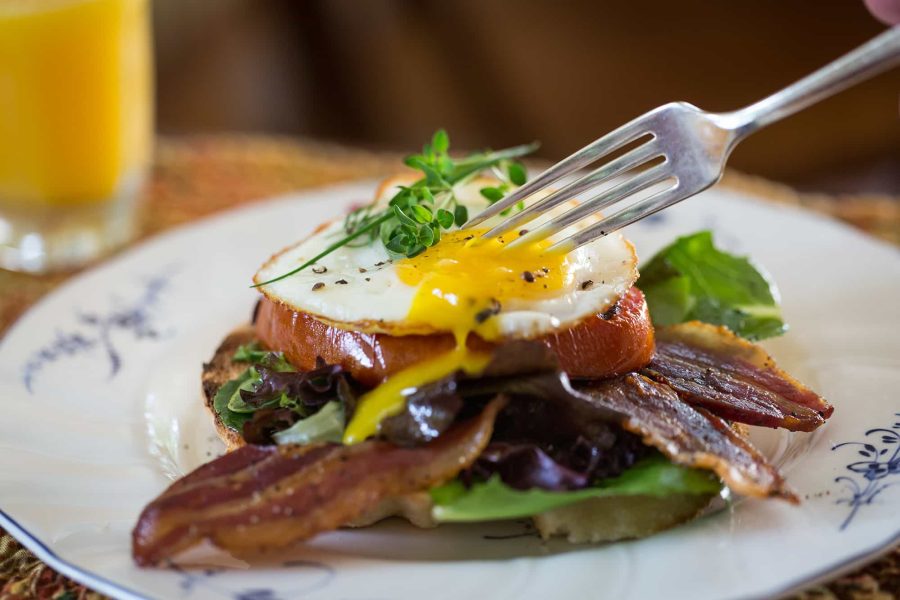 Smell
Wake up every morning to heavenly smells emanating from the kitchen, with all sorts of delicious goodies being made for a hearty breakfast that gives you the energy to set out on all sorts of adventures! The intoxicating aroma of fresh roast coffee, the savory scent of sizzling bacon, and if you end up staying a while longer, you might just catch the smell of freshly baked cookies wafting down the hall.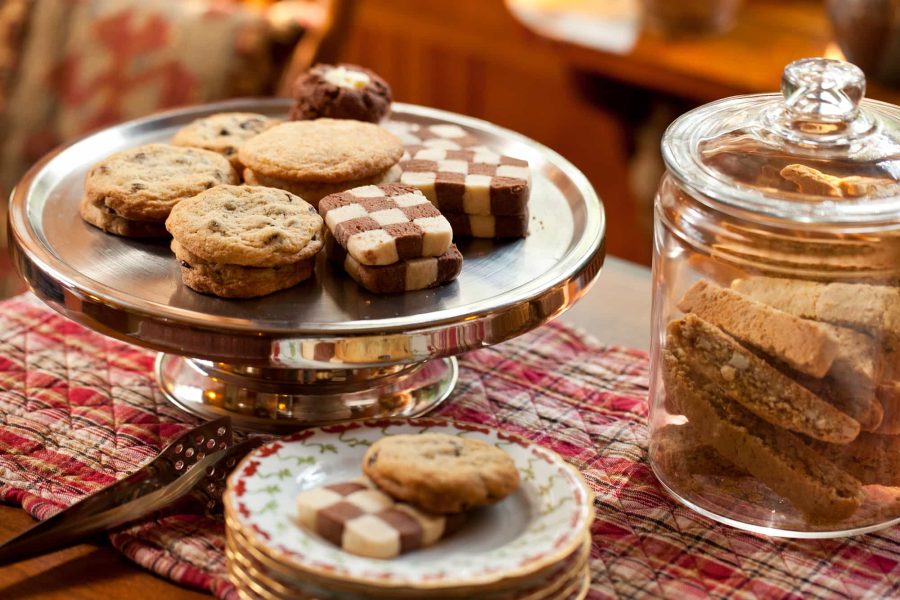 Taste
With the talents of our incredible chef Carole, you can tantalize your tastebuds with the variety of offerings here at Brampton Inn. From our savory breakfasts and mouth-watering baked goods to delicious teatime treats, during the day your mouth will surely thank you for choosing to stay with us. Who could forget about dinner? Delectable dishes and savory seasonings create a cornucopia of taste that is sure to astound and delight.
Touch
Go to bed on a pillowy cloud with Comphy brand linen sheets for a kinetic experience unlike any other! Get the best night's sleep you can have on king and queen beds, relax and lounge in our sitting areas, and enjoy everything the area has to offer with a comfortable home base equipped with all the things you need to make your stay truly incredible.
No matter the temperature outside, you can curl up fireside or run a hot bath to warm your body and soul. Plus, our rooms are spacious and just steps from nature so you can enjoy the best of the indoors and outdoors. Our historic Maryland bed and breakfast is the perfect place to stay for both newcomers and returning guests alike looking to experience Chestertown and the surrounding towns. We hope you have enjoyed this sensory guide to all things Brampton and hope you will have the chance to see us soon!
Book Now