No matter what you're craving, the Eastern Shore of Maryland will satisfy your appetite. Between the region's bayfront eateries, intimate cafes, and fine dining hotspots, there's something for everyone. Seafood lovers especially delight in the area—there are so many Eastern Shore Maryland seafood restaurants to choose from! Below, we've listed just a few of our favorites. 
3 of Our Favorite Eastern Shore Maryland Seafood Restaurants
The Fish Whistle
The Fish Whistle is an institution here in Chestertown, Maryland! With beautiful waterfront views and a menu featuring plenty of exceptional seafood dishes, it's no wonder. This popular spot is open every day of the week. We recommend stopping in and sampling a signature dish like the no-filler crab cakes, which are created using a secret recipe and garnished with a mouthwatering red pepper aioli. Find this local favorite at 98 Cannon Street in the heart of Chestertown.
Waterman's Crab House at Sharp Street Wharf
Watermen's Crab House is one of our absolute favorite restaurants in the Chestertown area! Located in neighboring Rock Hall, Waterman's Crab House is a casual, waterfront restaurant that serves a variety of scrumptious seafood and offers live music on weekends. This is the only restaurant in our area offering steamed crabs in the summer! You won't want to miss a famous Waterman's sunset. You can even arrive at this restaurant by boat! Keep in mind that this eatery is closed during the winter months. Discover Waterman's at the foot of Sharp Street in Rock Hall.
The Pearl on Main
For a truly unique dining experience on the Eastern Shore of Maryland, we recommend giving The Pearl on Main a try. This beautiful and intimate dining room serves an array of artfully crafted seafood dishes that you won't soon forget. Expect petite plates of food like pan-seared scallops with charred onions, spinach, and an apple cider gastrique—yum! If your date or dining buddies don't eat seafood, not to worry. The Pearl on Main also offers "land fare" like New York strip with chimichurri sauce. Find this hidden gem at 5757 North Main Street in Rock Hall.
Stay Near the Best Eastern Shore Maryland Seafood Restaurants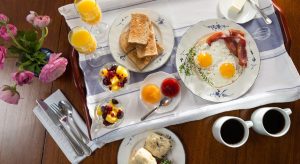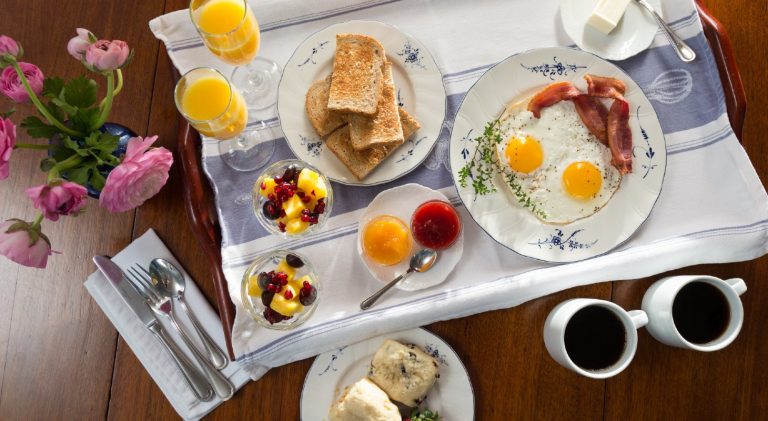 Whether you are here exploring the food scene on a Chesapeake Bay scenic drive, sampling the many fun activities in the area, or simply getting away from it all for a while, Brampton Inn is the best place to stay on Maryland's Eastern Shore. Get a good night's sleep in one of our bright, airy, and spacious accommodations and wake up to a freshly prepared breakfast you'll never forget. Later, join us for tea time and social hour for light snacks and drinks! Finally, end your day "porch surfing" (we'll explain) as the sun sets over the horizon. By the end of your first day staying with us, you'll see why so many people discover their most relaxed (and well-fed) selves here!
If you're ready for a true taste of the Eastern Shore of Maryland, it's time to
book your stay at Brampton Inn
! We can't wait to welcome you to beautiful and historic Chestertown.