Unbeknownst to most visitors, Maryland harbors some of the most impressive wildlife destinations and outdoor adventure on the East Coast. Of the state's 23 national parks and six wildlife refuges, the Blackwater National Wildlife Refuge sits atop the list. For an extensive guide of the best things to do when visiting the Blackwater National Wildlife Refuge, continue reading below! 
Things to Do When Visiting the Blackwater National Wildlife Refuge
Admire the Wildlife
The Blackwater National Wildlife Refuge offers more than just spectacular scenery and a wealth of explorable terrain. The park is also home to close to 1,000 different animal species, making it an incredible place to observe some spectacular animals in their natural environment. For example, the park serves as the resting ground for over 200 varieties of birds and even offers guided bird-watching tours to visitors! Take some time on your next trip to Maryland to appreciate the natural beauty of the area or watch the Eagle Cam now to see a live view of the park's best wildlife.
Hiking
Hiking is one of the most popular activities that draws people to our country's national parks. Luckily, Blackwater is home plenty of excellent land trails that are perfect for walking, running, or biking through the wildlife refuge. Before your visit, take a look at the maps of the Marsh Edge Trail, the Key Wallace Trail, and the Tubman Trail to make the most out of your time in the refuge. The park also has some impressive water trails that are the perfect chance for paddlers of any experience level to get a view of the wildlife from the water!
Hunting
One tool that the park services take advantage of when it comes to maintaining optimum wildlife populations in our National Wildlife Refuges is wild-game hunting. Blackwater National Wildlife Refuge is no exception. Hunting is a licensed activity that targets specific species depending on the time of year and current wildlife populations in the park. Most notably, visitors can participate in the hunting of the park's white-tailed deer and sika deer. The park offers archery, quota and non-quota muzzleloader, and shotgun hunts. Additional hunting information and guidelines can be found on the park's US Fish and Wildlife Service website.
The Best Place to Stay Near the Blackwater National Wildlife Refuge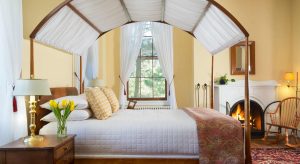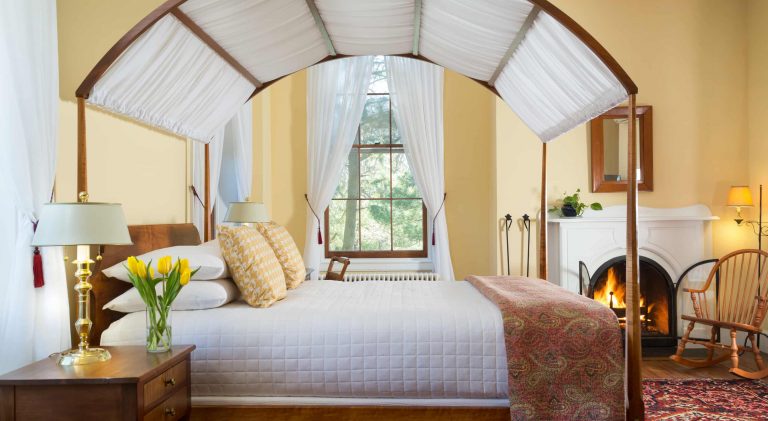 A day of exploring the eastern shores of the Chesapeake Bay calls for a relaxing place to recharge. Luckily, the Brampton Inn offers luxurious accommodations in a convenient location. For example, our Yellow Room is a bright and spacious guest room on the 2nd floor of our inn that features huge, garden-view windows, a queen-size canopy bed, and an air-jet tub. Indulge in our first-rate amenities and complimentary breakfast on your next trip to Maryland! Start planning the perfect getaway today! 
Book Now