This dessert takes me back to my childhood when Grandma made chocolate pudding for my brother and I – always from scratch with a dollop of homemade whip cream. There were no box mixes in her house! This may be a little better than Grandma's (don't tell!) as Chef Carole at our Maryland bed and breakfast has a little twist or two that she adds and it really enhances the flavor. When she serves it in the graham cracker tart, topped with homemade whip cream, we must always ensure there is a piece left over for Dave! A chocolate cream tart is a delicious old-fashioned dessert. It's a rich chocolate pudding dressed up in a tart pan. We use a good quality bittersweet chocolate and then flavor the pudding with coffee and Kahlua. You don't know the coffee is in there, but it makes the chocolate better. We know you'll love it!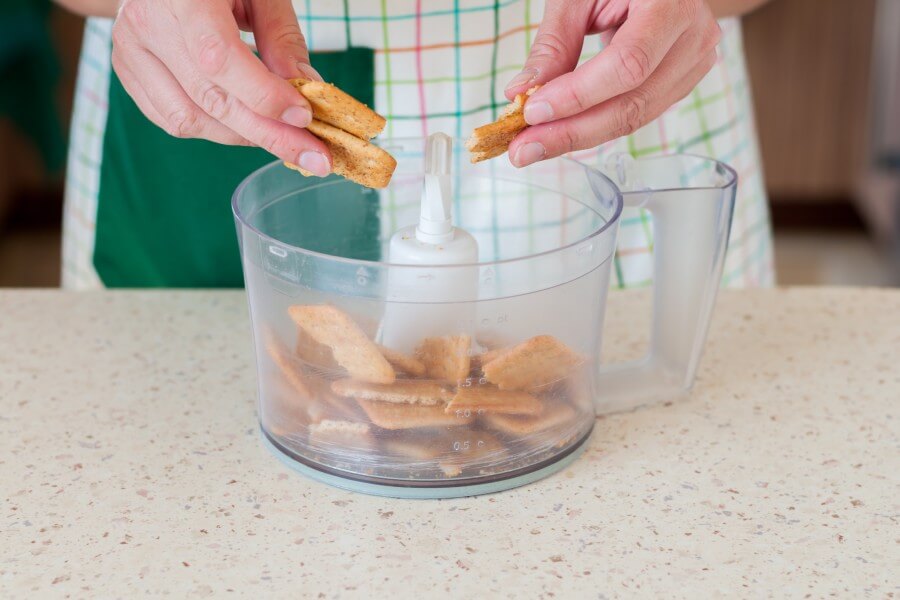 Ingredients for a Chocolate Cream Tart
For Graham Crust:
2 cups Graham cracker crumbs (see note 1)
1/3 cup sugar
1/4 pound unsalted butter, melted (1 stick)
For Pudding Filling:
4 cups whole milk
3/4 cups sugar
5 extra large egg yolks
1/3 cup cornstarch
1 teaspoon Kosher salt
7 ounces Good bittersweet chocolate, broken
2 tbsp Unsalted butter, diced (1 stick)
1 tbsp Kahlua liqueur
1 tsp Instant coffee powder, such as Nescafe Clasico
Sweetened whipped cream (see note 2)
Shaved bittersweet chocolate for garnish
Note 1: To make 2 cups of graham cracker crumbs, crush 8 graham crackers into a food processor and process until finely ground.
Note 2: To make sweetened whipped cream, place 1 cup heavy cream, 2 tablespoons sugar and 1 teaspoon pure vanilla extract in the bowl of an electric mixer fitted with the whisk attachment. Beat until it forms firm peaks.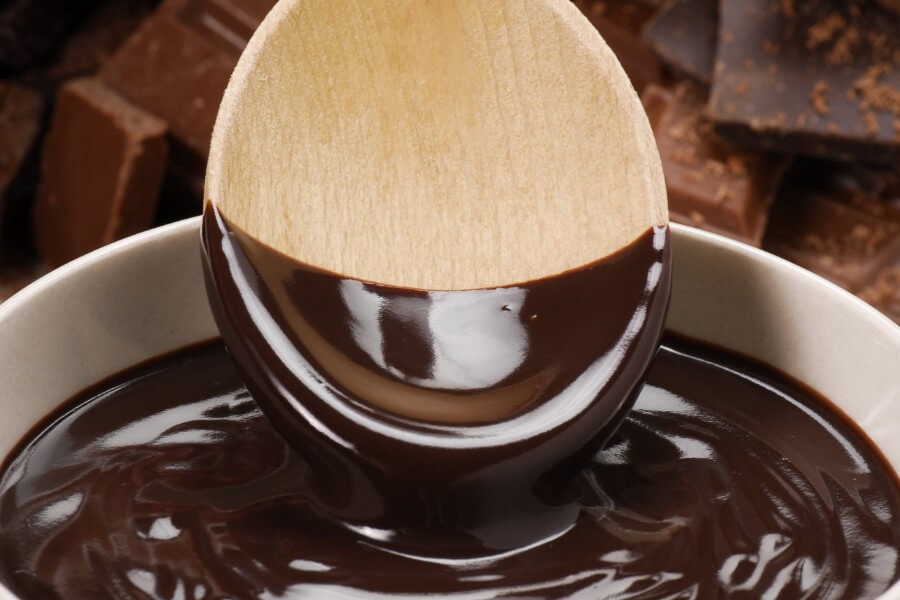 Directions
Preheat the oven to 350 degrees.
Combine the graham crackers, sugar, and butter in a bowl and mix well with a wooden spoon. Lightly press the mixture into an 11-inch metal tart pan with removable sides. Bake for 10 minutes and set aside to cool.
Heat the milk in a small saucepan until almost simmering. In the bowl of an electric mixer fitted with the paddle attachment, combine the sugar, egg yolks, cornstarch, and salt and, with the mixer on low speed, slowly pour the milk into the bowl. (I pour the hot milk into a large measuring cup first to reduce spills.)
Pour the mixture into a large saucepan and cook over medium-low heat for 5 to 10 minutes, stirring constantly with a wooden spoon, until the mixture is very thick. Off the heat, add the chocolate, butter, Kahlua, and coffee. Beat with a whisk until smooth and pour into the cooled crust. Place plastic wrap directly on the chocolate filling and chill the tart for 6 hours, until cold. Decorate with whipped cream and shaved chocolate.
For a little different twist, as pictured, you can serve the Chocolate Pudding in ramekins and top with your favorite cookie.
Serve cold and enjoy your delicious homemade chocolate cream tart!
Serves 8