Did you know that the Chesapeake Bay is the largest estuary in the world? Stretching from the mouth of the Susquehanna River to the Atlantic Ocean, this expanse of shimmering water is famous for its stunning beauty and great fishing opportunities. However, many are surprised to learn that the bay also has a fascinating past that dates back millions of years! From pirates and explorers to ancient indigenous people, many have traversed these waters. Read on to learn more about Chesapeake Bay history. Then, start planning your trip!
You can learn all about Chesapeake Bay history when you visit the Eastern Shore of Maryland. This region borders the Chesapeake Bay and offers a treasure trove of maritime museums, historic sites, and nature preserves that you can explore. 
Your Guide to Chesapeake Bay History
How Was the Chesapeake Bay Watershed Formed?
The formation of the Chesapeake Bay happened 35.5 million years ago when a meteor collided with Earth, forming a massive crater. Over the next several million years (and a few ice ages), the rising and falling sea levels helped to shape the shallow bay. As a result, the Bay now alternates between dry land and shallow, coastal sea. 
Earliest Inhabitants
Humans have occupied the Chesapeake Bay area for at least 12,000 years, although the exact timeline is not known. The first residents were "Paleoindians," who lived off the land as hunter/gatherers. They formed temporary camps, moved in small groups, and made tools and weapons out of rock and animal bone. As time passed, tools, pottery, and textiles became more advanced. While there is no written record of the earliest indigenous people, they left behind clay pots and jars, farming tools, arrowheads, and handmade weapons. Now, you can view some of these ancient artifacts on display at the Chesapeake Bay Maritime Museum. 
Several other notable figures helped shape the Bay's history. Perhaps the most famous of these is Captain John Smith. This English explorer set sail through the Chesapeake Bay in 1608 in search of gold, land, and adventure. He navigated the land and waterways, documenting every step of his journey. He even drew a very accurate map of the Bay. As a result, his records helped play a major role in settling America. 
And of course, the Bay saw its share of pirates in the early 17th century. From Blackbeard to the feared Davis trio, buccaneers roamed these waters for nearly 200 years! While you won't find pirates here in the 21st century, you can attend Pirates and Wenches Weekend in Rock Hall. This annual celebration is one of the most-anticipated weekends along the Eastern Shore of Maryland. The town-wide themed party includes a Talk Like a Pirate Contest, a treasure hunt, rum tasting, a costume contest, and more. 
How Did the Chesapeake Bay Get its Name?
It is believed that the Chesapeake Bay derives from an ancient Native American language called Angonquion. Roughly translated, the Chesapeake Bay means "mother of waters" or "great shellfish bay." This is a fitting name, considering the Eastern Shore of Maryland is best-known for blue crab, oysters, and rockfish!
Take a Chesapeake Bay Boat Tour
One of the best ways to discover the natural beauty of Maryland's Eastern Shore is with a scenic boat tour of the Chesapeake Bay! Take a relaxing cruise with Blue Crab Sailing Charters and enjoy spectacular views from their 43' "Island Girl" vessel. Along the way, you're experienced captain will point out all of the main sights and give explanations of local history. Bon, voyage!
Book Your Stay in Historic Chestertown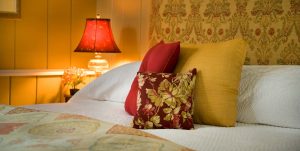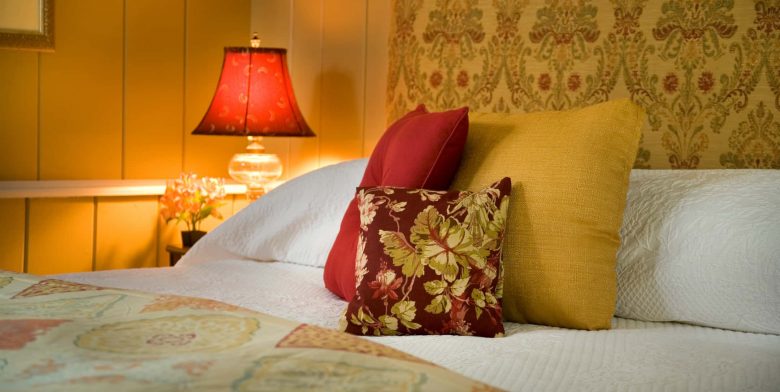 Chestertown is one of the most historic towns along the Eastern Shore of Maryland, and it's just a stone's throw from the Chesapeake Bay. Drive along the scenic Chesapeake Bay Bridge, visit the maritime museum, and then spend a day exploring the many historic sites and museums within Chestertown. Here, you'll find Washington College, the Harriet Tubman Underground Railroad Byway, and amazing national parks just waiting to be explored.
For a truly unforgettable getaway, we invite you to book your stay at Brampton Inn. Our Chestertown, MD, bed and breakfast offers comfortable rooms and cottages and fabulous amenities. Located in the most historic part of our 1860 Manor House, Simone's Retreat would be a wonderful choice for your getaway. Get a good night's rest in the comfortable King bed, curl up next to the fire, or take a soak in the shower with twelve body jets! Each morning, you'll wake to a delicious, complimentary breakfast to send you on your way. So, what are you waiting for? Check our availability and book your stay today. We can't wait to welcome you!
Book Now