The cooler weather welcomes the return of Maryland waterfowl season — one of the most exciting times of the year for avid hunters. In fact, the Eastern Shore of Maryland has long been known as the Goose Hunting Capital of the World! That's because this region is located right in the middle of a major flyway, or migration route, for Canada geese! More than 1.5 million geese and ducks pass through Kent County each winter, drawing hunters from all over the country. Here's what you need to know to experience the 2019/2020 hunting season to the fullest!
Nothing compares to thrill of Maryland waterfowl season.
About Maryland Waterfowl Season 
Bordered by the Chesapeake Bay, the Eastern Shore of Maryland is known for having some of the best hunting opportunities in the U.S. While geese are a major draw for most folks, Kent County boasts a variety of waterfowl including ducks, wild turkey, dove, pheasant, quail, and woodcock, to name a few. This region is home to large expanses of tidal wetlands, providing the perfect setting for waterfowl hunting, especially. Come see for yourself why hunters return year after year. This may just become your new winter tradition!
Where to Hunt Waterfowl in Maryland
Three of the best places for Eastern Shore of Maryland hunting are Millington WMA, Sassafras NRMA, and Blackwater National Wildlife Refuge. Millington WMA offers 4,000 acres of hunting land and Maryland public waterfowl blinds during the migratory Canada goose season. Sassafras NRMA offers nearly 1,000 acres and allows general hunting with some restrictions (migratory goose hunting here is by lottery only). Finally, Blackwater National Wildlife Refuge provides waterfowl hunting at several designated sites that are accessible by boat. All of these areas are teeming with wildlife and would be an excellent choice for a memorable hunting trip!
If you prefer deer hunting, make sure to visit Eastern Neck Wildlife Refuge. Deer hunting season is typically during the fall and winter, but the refuge also offers a youth spring turkey hunt. Before your trip, make sure to read up on the current Maryland Waterfowl Season Hunting Regulations. 
Guided Hunts With Quaker Neck Gun Club
Many of our guests at Brampton Inn prefer to take a guided hunting trip. For the ultimate hunting experience along Maryland's Eastern Shore, book a hunt with Quaker Neck Gun Club! Situated on 2,800 acres of farms located along the Chester River, the gun club offers some of the finest opportunities for hunting deer, Canada Goose, ducks, and doves. The owner of the Quaker Neck Gun Club, Tyler Johnson, is a favorite guide of our hunters and comes highly recommended. Visit the gun club's website to learn more about guided hunting experiences and choose the one that's right for your group! 
When Is Maryland Waterfowl Season for 2019 – 2020?
Maryland's Department of Natural Resources defines several hunting seasons throughout the year. Here are the upcoming times listed for the upcoming 2019/2020 waterfowl season:
Regular Ducks: December 16th – January 31st

Brant: December 28th – January 31st

Wild turkey: January 23rd – January 25th

Migratory Atlantic Canada geese: December 20th – January 4th & January 14th – January 31st

Sea Ducks: November 2nd – January 10th

Morning Dove: December 21st – January 10th

Woodcock: January 11th – January 25th

Common Snipe: September 30th – January 31st

Light Goose Season: December 16th – January 31st & February 8th

Light Goose Conservation Order Season: December 2nd – December 14th, February 1st – February 7th, & February 10th – April 15th 
For a complete list of this year's specific hunting dates, available species, and participating counties, be sure to consult the official Maryland Hunting Season Calendar. To see bag limits and other game bird regulations, visit the Maryland DNR website.
Brampton Inn Welcomes Hunters!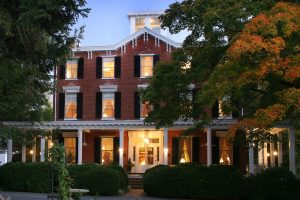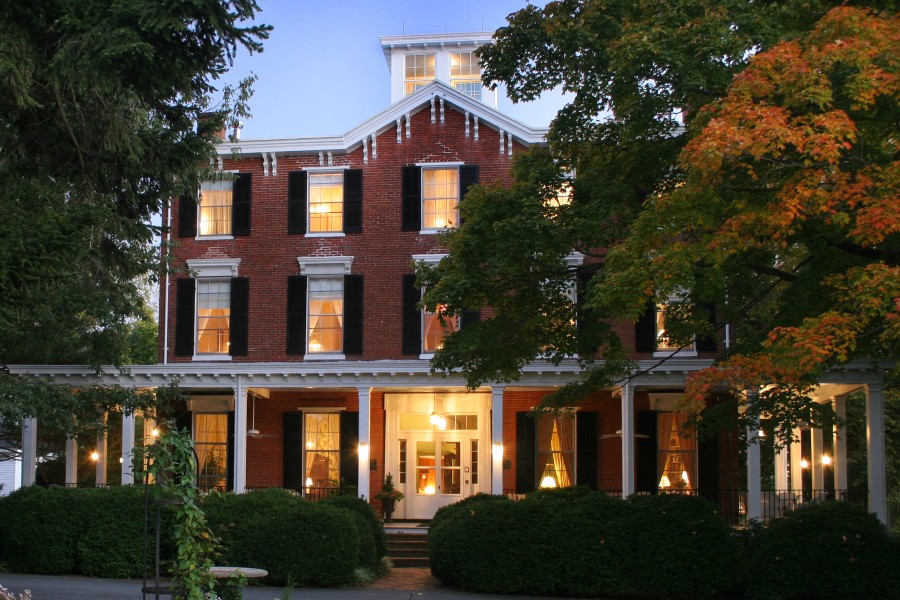 Now that you know all about Maryland waterfowl season, it's time to start planning your hunting trip! When it comes to the best lodging along the Eastern Shore of Maryland, look no further than Brampton Inn. Just a stone's throw from all the best hunting spots, our bed and breakfast offers the ultimate in privacy and comfort. We would love to host you and your entire group!
At Brampton Inn, you can expect to start each morning right with a delicious, complimentary breakfast to send you on your way. If you're planning to head out before sunrise, we're happy to accommodate early morning requests for breakfast. After a thrilling day in a blind, come kick back and relax at the inn. Warm up by the fire, sip a glass of sherry, and simply unwind in your comfortable guest room or cottage. and We also offer pet-friendly accommodations for guests traveling with a hunting dog. Are you ready to experience the 2019/2020 Maryland goose season to the fullest? Check our availability and book your stay today. We can't wait to welcome you!
Book Now