Picture yourself on the deck of a spacious sailboat, the wind blowing your hair, as you enjoy picturesque views of the Chesapeake Bay. Imagine sailing off into the sunset, in one of the most romantic destinations in the country. You can experience all of this and more when you take a Chesapeake Bay boat tour. It's one of the best ways to see the natural beauty of the Eastern Shore of Maryland. Read on to learn about the best local charter cruises and start planning your trip!
After a fantastic Chesapeake Bay boat tour, you'll want to continue your night of romance with dinner and drinks. 
Set Sail on the Ultimate Chesapeake Bay Boat Tour
When it comes to sailing cruises in the Chesapeake Bay, none can compare to Blue Crab Chesapeake Sailing Charters. With more than 20 years of local experience, this charter is rated TripAdvisor's #1 thing to do in Rock Hall. Climb aboard their 43' "Island Girl" vessel and get ready for an experience you will never forget. The yacht features a large deck and a full cockpit enclosure, ensuring a comfortable cruise every time. You may bring your own refreshments, but they also provide a variety of beverages. They even offer the option to enjoy catering from Waterman's Crab House! 
Whether you're celebrating an anniversary, a honeymoon, or "just because," it's hard to imagine a more romantic way to spend an evening with your sweetheart. Sit back and relax as you sail from Rock Hall Harbor to the Chesapeake Bay or Swan Creek. Take in the spectacular views while Captain Mark and First Mate Suzanne point out all the main sights. And nothing will prepare you for the beauty of a Chesapeake Bay sunset. As the last rays of light sink into the horizon, sail back beneath a twinkling blanket of stars. 
Pricing and Tour Schedule
Standard tours with Blue Crab Chesapeake Sailing Charters are 90 minutes and just $35 per person. Boats can accommodate 2-6 guests, and the sailing season runs from April through October. While "Island Girl" sails up to five times a day, the sunset cruise is a truly magical experience. They also offer extended and custom cruises by request. Check out their cruise schedule and choose the experience that's right for you! 
Book Your Stay at Brampton Inn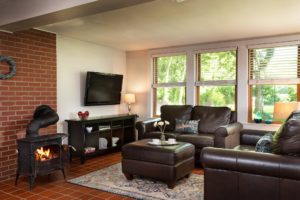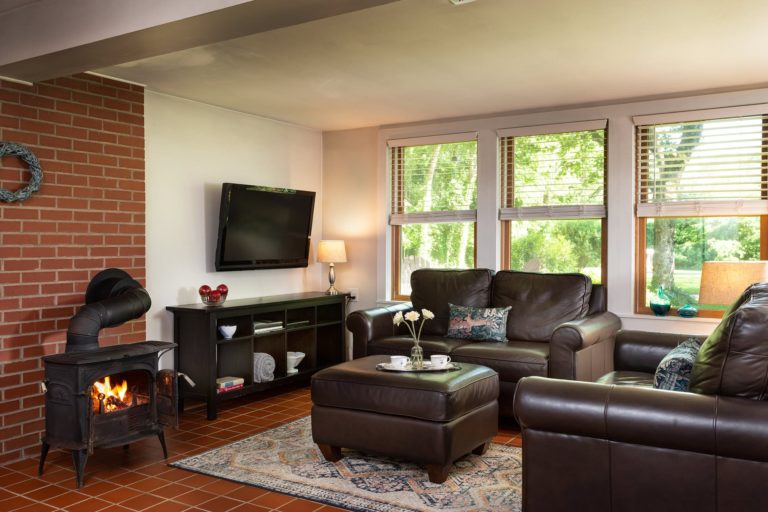 If you're searching for the best accommodations along the Eastern Shore of Maryland, we invite you to stay at Brampton Inn. Our romantic Maryland bed and breakfast is just a short drive from the Chesapeake Bay and minutes from the best local restaurants, boat tours, and attractions. Wake up each morning to a delicious complimentary breakfast. Then, come back in the afternoon for tea time and social hour. 
Each of our well-appointed rooms and cottages has everything you need for a romantic escape. For a truly unforgettable experience, we recommend booking a stay in our Fairy Hill Suite. Located in the South Wing of the Manor House, the two-level suite features a luxurious king bed, wood-burning fireplace, and an air-jetted tub. Check our availability and book your stay today! We can't wait to hear all about the amazing time you had on your Chesapeake Bay boat tour. 
Book Now