The start of fall is one of our favorite times of year here along the Eastern Shore of Maryland and we are delighted to share this experience with you! There is truly nothing better than spending a crisp autumn day surrounded by the signature sights of fall foliage in Maryland. To that end, we have put together an area guide on some of the best places to go, organized by travel time, that way you can spend less time researching and more of it exploring and taking lots of great pictures.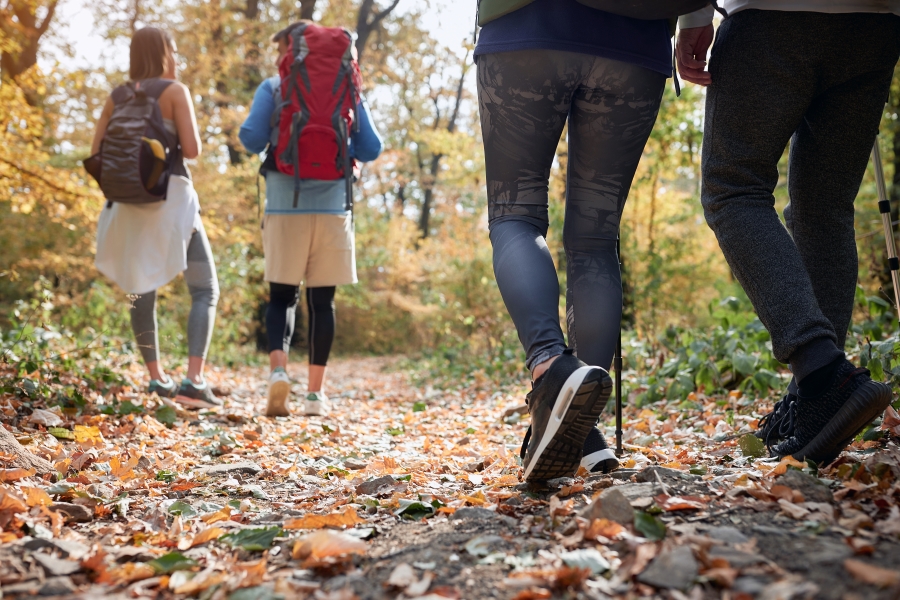 1. Sassafras NRMA
Expected drive time – 20 minutes
Located along the banks of a sparkling river, Sassafras NRMA is a great place to stop on your outdoor adventures with nine miles of scenic trails that are open from sunrise until sunset. Along your hike, you'll traverse old dirt roads, wide-open fields, and winding forested paths. See incredible views of the Sassafras River and the Chesapeake Bay from the high south-facing banks and take it all in as the fall colors paint an elegant picture of the area's serene beauty. Those interested in learning more about the history of the area can check out Knock's Folly Visitor Center with exhibits on the local native American Tockwogh tribe as well as Captain John Smith's historical visit to the Turner's Creek area.
2. Eastern Neck Wildlife Refuge
Expected drive time – 25 minutes
The Eastern Neck Wildlife Refuge boasts a plethora of excellent opportunities to explore the great outdoors. Take a hike on the park's easygoing trails, observe beautiful local birds in their natural habitat, and take in the gorgeous fall colors. We highly recommend the breathtaking views of the Chester River and the Chesapeake Bay at one of the refuges' two boardwalks, an excellent spot for photos! There are also picnic areas dotted throughout the refuge, perfect for a relaxing picnic lunch amongst the trees. In addition, you can stop by the Visitor Contact Station and see exhibits on both the refuges' history as well as more info on the various habitats that the animals here call home.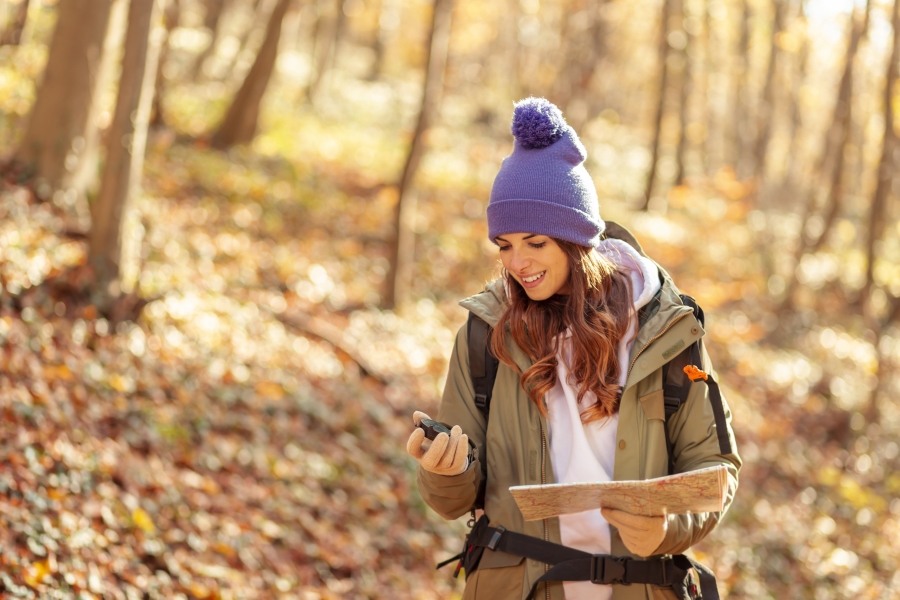 3. Millington Wildlife Management Area
Expected drive time – 30 minutes
Our list of the best fall foliage spots in Maryland wouldn't be complete without mentioning Millington W.M.A. Inside the 4,000-acre preserve are four sizable ponds stocked with a variety of fish species, perfect for a relaxing afternoon of catch-and-release. Keep in mind that trails are maintained, but not marked, so make sure to check out a map of the area before you go. Along your hike, keep an eye out for woodpeckers, Scarlet tanagers, beavers, and other native wildlife. This area is another excellent place to do some birdwatching, so make sure and bring your best binoculars and camera for candid shots of local waterfowl! You can enjoy all of this and more while surrounded by the gorgeous golds and reds of autumn leaves.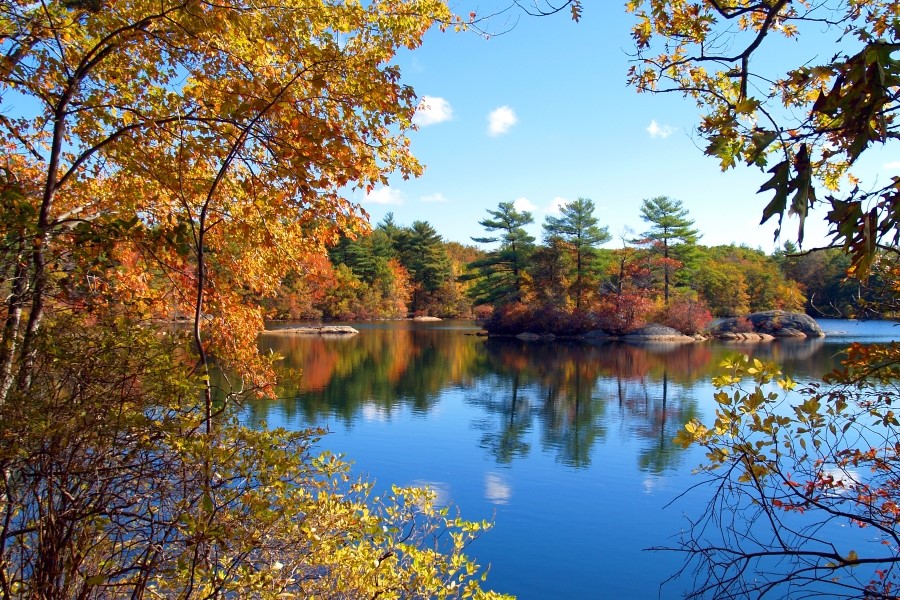 4. Tuckahoe State Park
Expected drive time – 35 minutes
Tuckahoe State Park features over 20 miles of picturesque paths used for various outdoor activities including biking, hiking, and even horseback riding! Head out on the water in a boat or canoe with 60 acres of lake to explore. Afterward, you can enjoy a delicious picnic lunch by the lake accompanied by the soothing sounds of gently flowing water. Monarch butterflies can also be seen in the park around this time of year and there's no better time to take a look around and see the wonderful little creatures pollinating local wildflowers! No matter how you enjoy a day here, be sure to snap some photos of the vibrant fall colors for unforgettable memories to take home with you.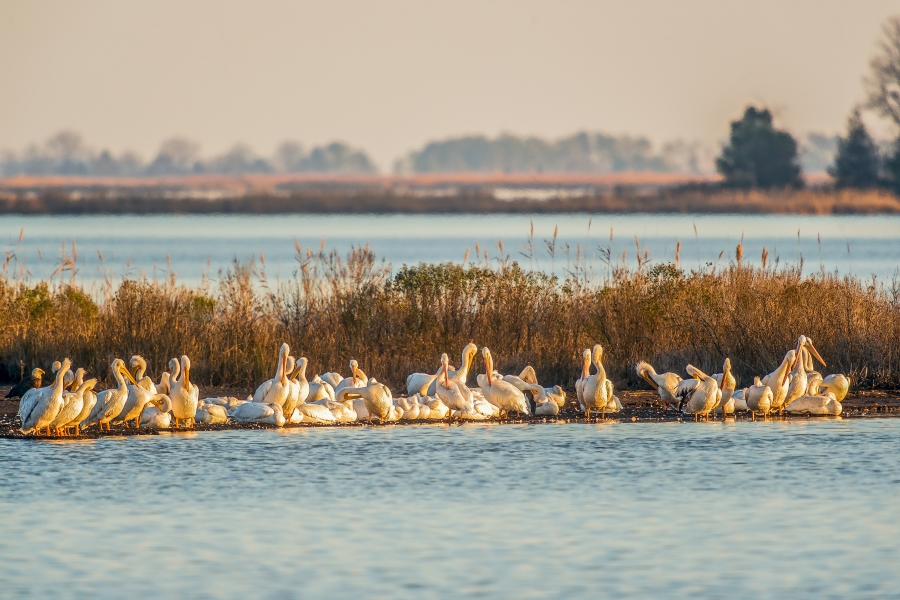 5. Blackwater National Wildlife Refuge
Expected drive time – 1 hour 30 minutes
Originally established as a waterfowl sanctuary, the Blackwater National Wildlife Refuge has some of the best bird-viewing opportunities in Maryland. The refuge is open year-round, but the waterfowl numbers peak during the fall months and it's the perfect time to visit, especially for birdwatching enthusiasts. Make sure and keep an eye out for majestic Bald Eagles as well, as Blackwater has one of the highest concentrations of nesting Bald Eagles on the entire Atlantic Coast! Commonly referred to as the "Everglades of the North," a hike through the refuge is an absolute must and features a diverse variety of habitats from tidal marshes and wetlands to pine forests. Some of the most scenic areas to hike include the Marsh Edge Trail, the Key Wallace Trail, and the Tubman Road Trail.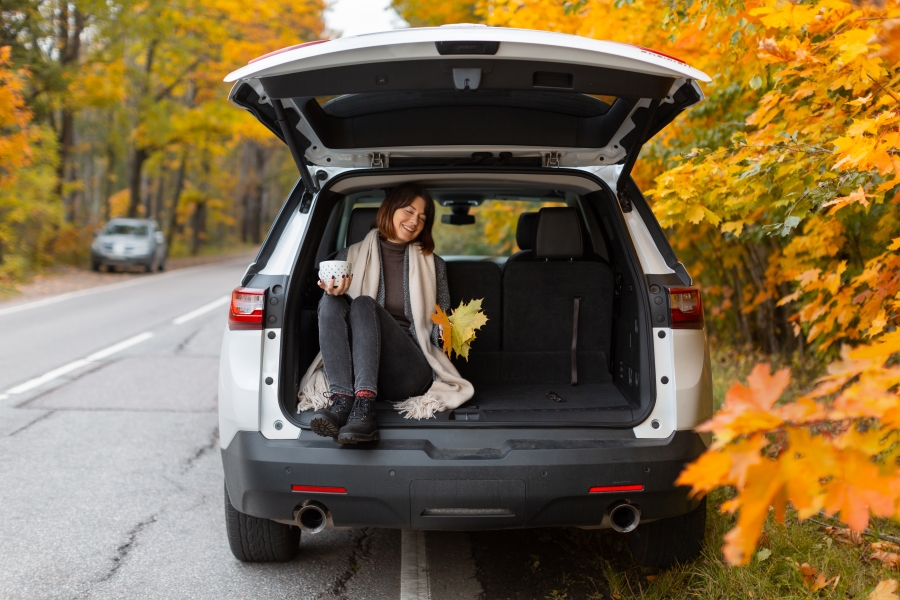 6. Maryland Scenic Byways
Expected drive time – variable
Some of the state's best-kept secrets, the Maryland Scenic Byways offer an alternative way to see much of the state's beauty, all from the comfort of your car! The Chesapeake Country Scenic Byway is the closest one from Brampton and traverses 419 miles along Eastern Maryland's coastal country roads. The route is easily accessible as it goes right through Chestertown, MD, and features spectacular scenery just waiting for a photo op! Another nearby scenic drive is the Harriet Tubman Underground Railroad Byway. Named after the heroic Civil War leader, this journey combines history with unbeatable foliage viewing and is ideal for history buffs wanting to get the best of both worlds with everything Maryland has to offer.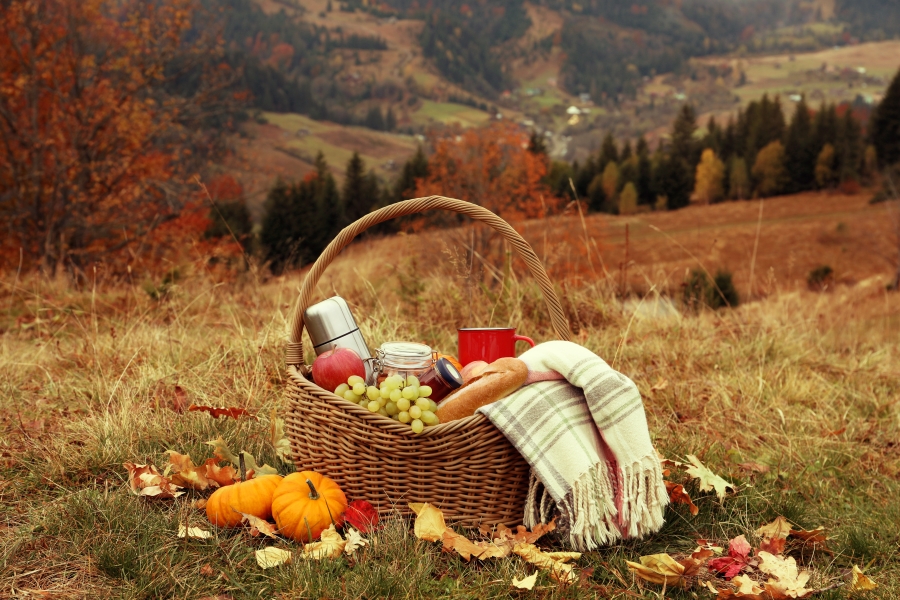 When to See the Fall Colors
According to the Smoky Mountains U.S. Fall Foliage Map, peak foliage season is generally in mid-to-late October. In early to mid-October, the leaves start to turn yellow, and by the end of the month, the trees are covered in stunning hues of orange and red! The remarkable popularity of this event can truly be a double-edged sword, as many visitors make their way here for the season and this can cause some crowding in the most popular spots. An easy way to beat the crowds is to visit in the middle of the week, and we have a special all set up just for that purpose! Book a midweek stay through us and save 10% off your room rate, receive a complimentary room upgrade when you arrive, and celebrate the start of your getaway with a bottle of sparkling Vidal Blanc from nearby Crow Vineyards.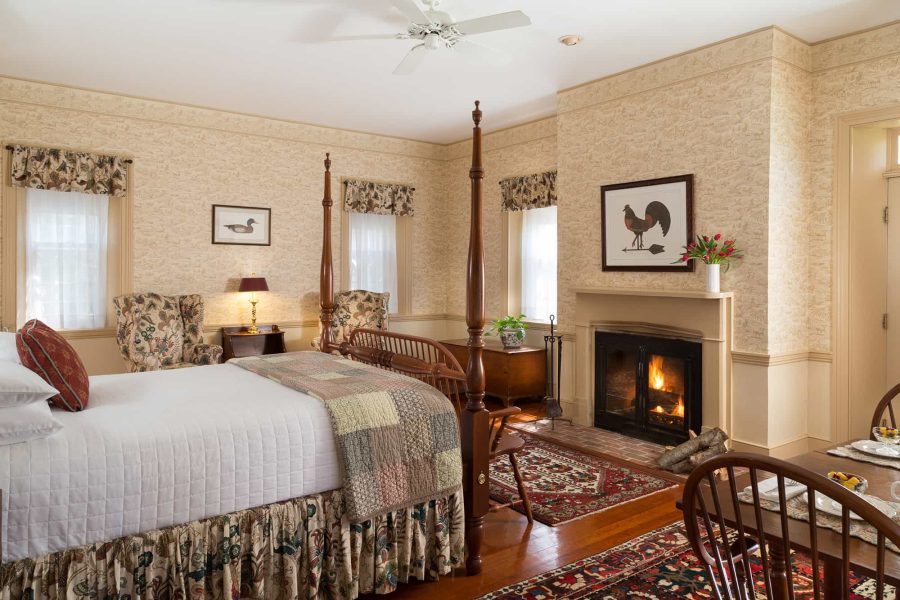 Stay in Charming Accommodations
Nestled amongst groves of trees and situated on 35 acres of lush pastoral greenery, our Chestertown, MD Bed and Breakfast is the ideal place for an autumn-themed getaway. We proudly maintain our own garden from which many fresh ingredients are sourced for our delicious breakfasts. You are also free to explore the garden and surrounding area as we have our own pretty little corner of fall foliage right outside the inn. Our comfortable rooms have everything you need for a relaxing stay including king and queen beds, jetted tubs and showers in some rooms, and a choice between traditional b&b rooms and cottages. Wake up every morning to a gourmet breakfast delivered right to your cottage, or enjoy it on the front porch or in the dining room at the Manor House. However you decide to spend your stay, we wish you all the best and hope you have a wonderful time exploring the unforgettable fall foliage and the natural beauty that surrounds us all every day. Until next time!
Book Now